Poet and presenter of literary events Cheryl Boyce Taylor, blogs about the P&W-supported Calypso Muse Reading Series in New York City.
In  the summer of 1994, I founded the Calypso Muse Reading Series. I wanted to create a place where Caribbean poets could nuture their work and native dialect. First, I called some of my favorite poets to tell them about the series. They were thrilled and jumped at the opportunity to share their work. Next, I contacted P&W to inquire about its Readings/Workshops program. My next call was to my friend Sigrid, who owned a small cafe in SoHo.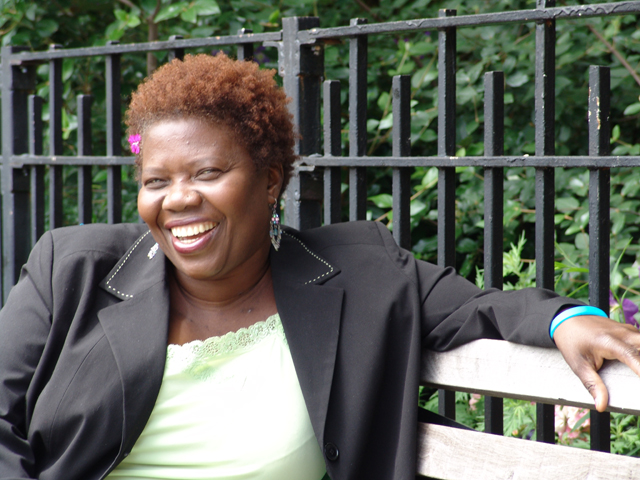 We opened that September to a full house! Rodlyn Douglas, Suheir Hammad, and Hal Sirowitz were my first features, along with a stirring open mic. The series boasted a bevy of poets from diverse backgrounds, some of the poets included: Sekou Sundiata, Jewelle Gomez, Elena Georgiou, and Cheryl Clarke.
Poets from Calypso Muse past have parlayed their voices into writing careers! Hal Sirowitz was awarded an NEA, Suheir Hammad won the Audre Lorde Writing Award, and Rodlyn Douglas was the P&W-supported writer at Lincoln Square Neighborhood Center's senior writing program.
P&W gave Calypso Muse its first grants of twenty five dollars per reader! The support we received helped to nuture our stories. The series' poets reminded audiences that every voice is authentic and deserves celebration.
Since 1994, I have received P&W funding for a number of programs, including: Trini Girls Take Brooklyn, The Womens Reading Series at McNally Jackson Books, and the Calypso Muse House Reading Series. With P&W support, I've become a force in the literary community!
Photo: Cheryl Boyce Taylo. Credit: Artis Q. Wright.
Support for Readings/Workshops in New York City is provided, in part, by public funds from the New York State Council on the Arts, and the Department of Cultural Affairs, with additional support from the Louis & Anne Abrons Foundation, the Axe-Houghton Foundation, the A.K. Starr Charitable Trust, and Friends of Poets & Writers.