Playwright Jill Patrick, who runs Working Title Playwrights in Atlanta, Georgia, blogs about the organization's P&W-supported Playwrights &... series.
There is no greater danger than an artist without an outlet, which might be why so many playwrights write in other genres. Launched in 2005, Working Title Playwrights has provided playwrights the opportunity to write in other genres and to present their original work to the public. Held in bookstores and other non-theatrical venues, the readings bring together Atlanta-area playwrights and audiences that may have no interest in live theater. The audience is made up of folks who like to read, poetry enthusiasts, or those who may have just stumbled across the reading.
I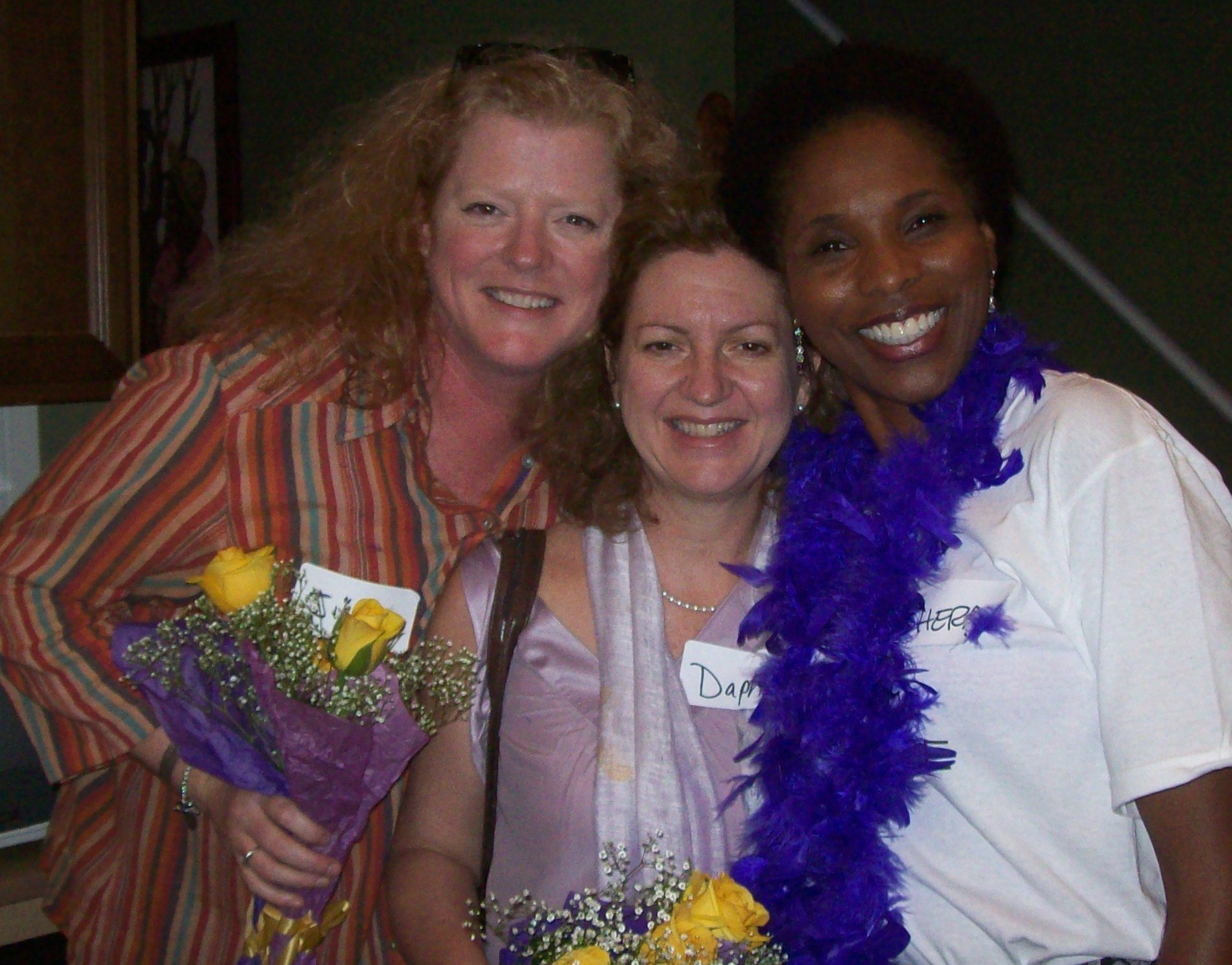 was one of the original three Working Title Playwright members to participant in Playwrights &... (along with Pamela Turner and Marian X). I am a decidedly navel-gazing poet, slowly luring adverbs from my belly button. It took the challenge of putting together an hour-long reading of my own work for me to realize that my best writing had variations of the same ingredients: food and family. Eating the Singletaries: Tales from a Tall Redhead was a journey of discovery for me as a writer, and an emotional roller coaster ride for the audience. Not only do I have a lot to say about family, but there is an audience for my work (and not one word of it was meant for the stage). To my surprise and delight, I realized that I am not a playwright who writes poetry, but a poet who writes plays.
Through Playwrights &..., Patricia Henritze (co-author of Anthony+Cleopatra Remix, a re-imagining of Shakespeare's original) presented excerpts from her own memoir, Learning To Talk: My Life Story and Other Fiction. But, the program isn't limited to memoir. Hilary King presented Matthew, Mark, Luke & Potluck: Church Poems. Hank Kimmel paid tribute to the peerless Spalding Gray, The Last Stand of a Stand-Up Comic. Raymond Fast, Karla Jennings,Vynnie Meli, and Topher Payne were also introduced to audiences that may have otherwise been unaware of their diverse, dynamic voices. Playwrights &... will resume this fall with a reading by Lisa Brathwaite, author of True Hotku: 69 haiku celebration of women and our real hotness.
Photo: (left to right) Jill Patrick, Daphne Mintz, Sherry Lee. Credit: Perry Patrick.

Support for the Readings/Workshops events in Atlanta is provided by an endowment established with generous contributions from the Poets & Writers Board of Directors and others.  Additional support comes from the Friends of Poets & Writers.