San Diego-based poet and presenter of literary events Ilya Kaminsky, awarded an American Academy of Arts and Letters's Metcalf Award, a Whiting Writers Award, and a Lannan Fellowship, blogs about the wealth of P&W-supported events in San Diego.

Contemporary literature is alive and well in San Diego! This city is home to some of the nation's best authors and translators, including Jerome Rothenberg, Rae Armontraut, Sandra Alcosser, David and Eleanor Antin, Marilyn Chin, Steve Kowit, Jericho Brown, Steven Paul Martin, Harold Jaffe, David Matlin, Deniz Perin, Joseph Thomas, Lorraine Graham, Mark Wallace, Halina Duraj, Michael Davidson, Christina Rivera Garza, and others—most of whom are P&W-supported poets.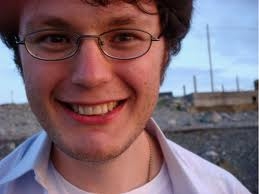 San Diego has the San Diego Writers, Ink, founded by the inimitable Judy Reeves, and at least four major literary arts festivals, all of which are P&W-supported!—City College International Book Festival, Grossmont College Literary Arts Festival, San Diego County Library Book Festival, and Border Voices, a beloved festival that brings together major authors and high school students.
The P&W-supported &Now Festival was held at University of California San Diego (UCSD) in 2011 and showcased some of the most innovative writers. Local colleges and universities also have reading series, such as Living Writers Series at San Diego State University. At the UCSD, acclaimed poet Ben Doller heads the New Writing Series. Award winning writers Jericho Brown and Halina Duraj host the University of San Diego's Cropper Writers Series, which brings Pulitzer Prize and National Book Award winners to town. At California State University San Marcos, Mark Wallace heads the Community and World Literary Series.
This year, I was able to visit several diverse and exciting community-based reading series, including the Agitprop Reading Series, run by the talented Lorraine Graham at San Diego Museum of Art as well as the warm, community-oriented and P&W-supported Upstart Crow Reading Series run by a veteran of the San Diego literary community, Seretta Martin. There is the Poetry & Art Slam at the Museum of Living Artist, Collective Purpose spoken word performances, Write Out Loud, open readings at Blue Stockings Books, and others.
Writers Ink (also known as Ink Spot) has served the San Diego community for many years, offering a number of workshops and literary happenings. There is the San Diego Poetry Annual anthology and the San Diego Book Awards. If you are in La Jolla, there is a lively reading series at the Jewish Community Center. La Jolla Day School also has an established literary series that brings such P&W-supported poets as Carolyn Forche and Philip Levine. Hosted by the talented poet and teacher Bruce Boston, this series is one of La Jolla's best kept secrets!
Photo: Ilya Kaminsky.

Major support for Readings/Workshops events in California is provided by The James Irvine Foundation. Additional support comes from the Friends of Poets & Writers.