Washington, D.C.–based poet Reginald Dwayne Betts, author of Shahid Reads His Own Palm and the memoir A Question of Freedom, blogs about participating in a P&W-supported reading curated by the creative writing program at New York University in April 2010.
Raina J. Leon, January Gill O'Neil, and myself—I couldn't have asked for more. The three of us at NYU on a rainy Friday night. And, Cornelius Eady and Yusef Komunyakaa sat in the audience alongside emerging poet Rickey Laurentis and Catherine Barnett, a professor at NYU. The room was claustrophobic...in a good way. People squeezed in tight with nothing but poetry keeping them from going out into the rain.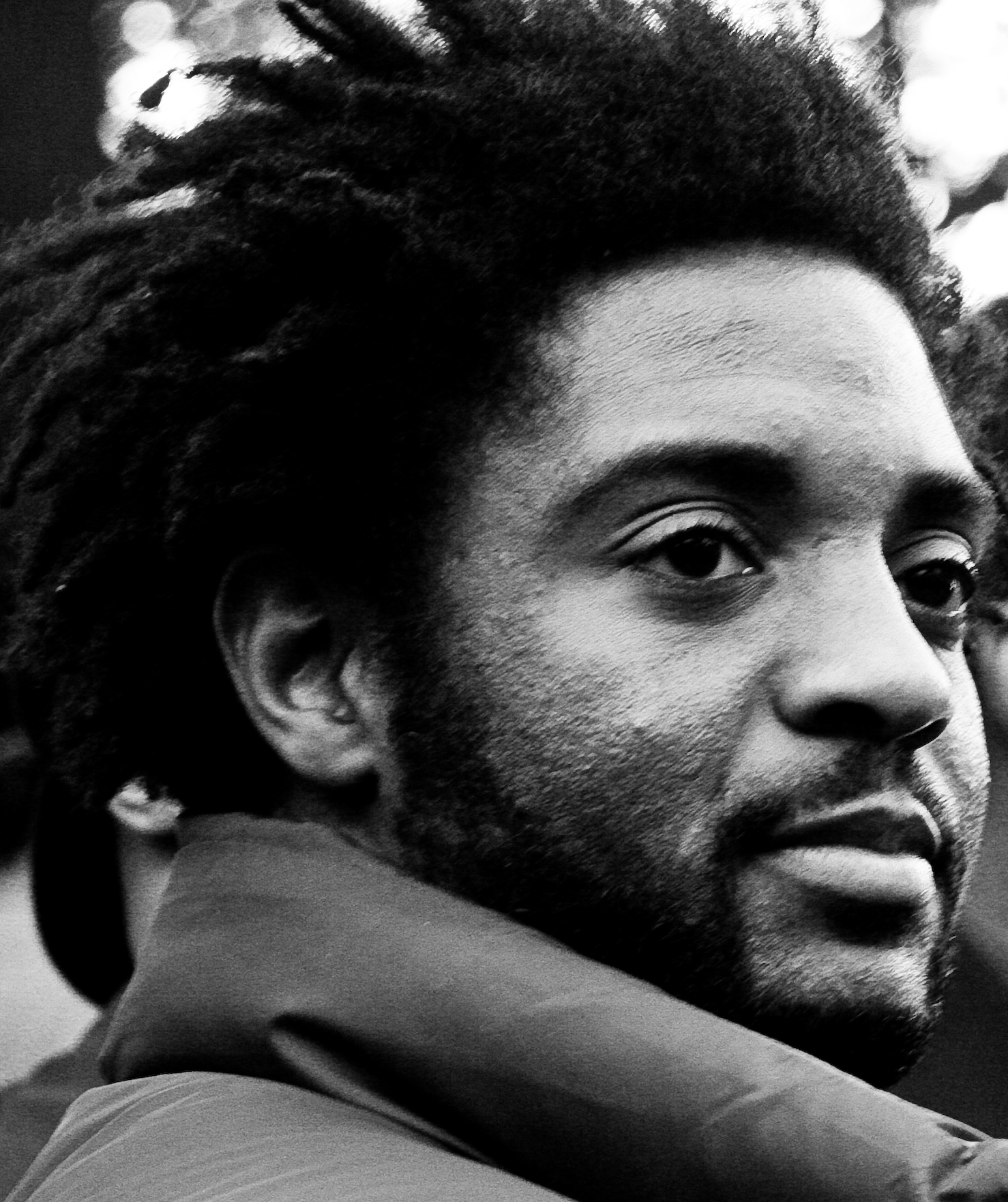 I still remember Raina's final poem about her brother. Haunting, the poem has left a lasting impression. Many of her poems do this, give me pause. And January, January read the best sex poem I've heard in years! A poem so filled with yearning and the unexpected that I thought the audience would soon depart to find love in the rain. The audience stayed, and allowed me to read a poem or two.
A few weeks before the reading, I Skyped with Catherine Barnett's class. Some students from that class showed up, and one of the coolest things happened. Paul, one of Catherine's students, gave me The Prison Diary of Ho Chi Minh. He took the time to pass on the book and make some really humbling comments about my work. Folks read and write for millions of reasons, but the one that is most important to me is connecting with others.
Photo: Reginald Dwayne Betts. Credit: Rachel Eliza Griffiths.
Support for Readings/Workshops events in Washinton, D.C., is provided by an endowment established with generous contributions from the Poets & Writers Board of Directors and others. Additional support comes from the Friends of Poets & Writers.