Washington, D.C.–based poet Reginald Dwayne Betts, author of Shahid Reads His Own Palm and the memoir A Question of Freedom, blogs about headlining at the P&W-supported reading series LouderARTS earlier this year.
The LouderARTS reading series at Bar 13 is classic. Walking towards it, you could miss it if you weren't paying attention. The stairs leading up to the entrance had me thinking of a horror film, where the expected becomes something frightening. The door opens to dim lights, a large space filled with people, a bar wet with alcohol, and poetry banging against the walls.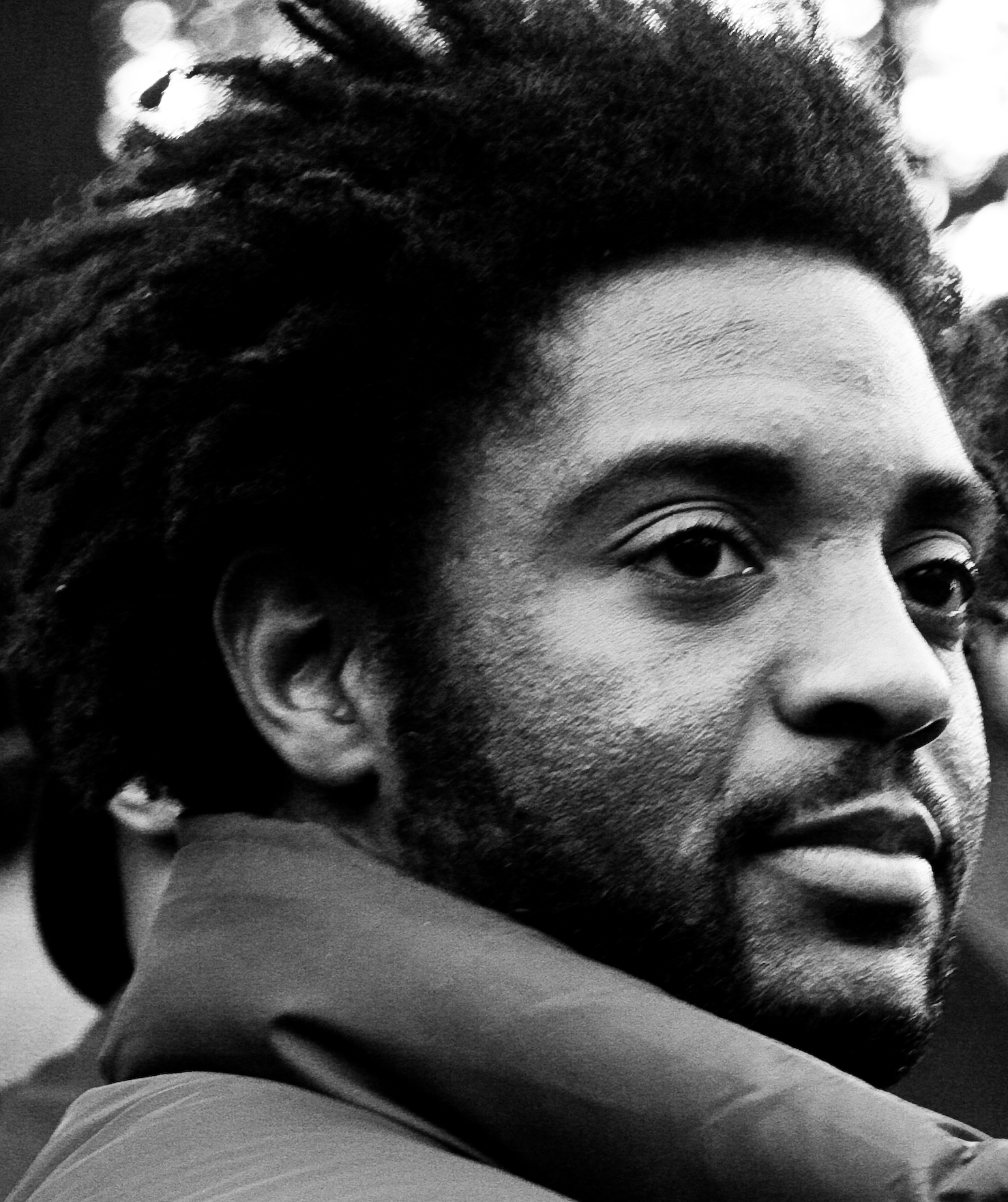 It's only fair to admit that I've read at Bar 13 once before. Three, maybe four, years had passed since the last time I'd read there. The crowd seemed more aware of the little things that make a poet crave the mic. Patrick Rosal, author of the forthcoming Boneshepherds, was in the audience rubbing shoulders with young poets as they all enjoyed the moment with something cold to drink. I sat at the bar for near an hour waiting for my turn, listening to the crowd scream out lines of their favorite poems. I get a little nervous reading after six or seven poets have read and the audience has already been read to for an hour or so. 
That night I read poems I'll likely never read again. A suite of sorts, and the intimacy of the space allowed it to happen. I get all these images in my head when thinking about poetry and poetry readings. The one that nestles most comfortably is my imaginings of Bar 13. It isn't just the alcohol. It isn't just that Lynne Procope and Marie-Elizabeth Mali are both electric poets and excellent hosts. It isn't the slam competition. It's that all of those things fit perfectly into this intimate space where people come to listen.
Photo: Reginald Dwayne Betts. Credit: Rachel Eliza Griffiths.
Support for Readings/Workshops events in Washinton, D.C., is provided by an endowment established with generous contributions from the Poets & Writers Board of Directors and others. Additional support comes from the Friends of Poets & Writers.