On a recent Tuesday night, a group of budding poets squeezed around a plate of chocolate chip and circus animal cookies in the soon-to-be-remodeled West Hollywood Library in California. They were there for The Poetics of Your Life, an autobiographical poetry workshop led by P&W-sponsored writer Steven Reigns and founded on the premise that a safe writing space is the best place to excavate memories.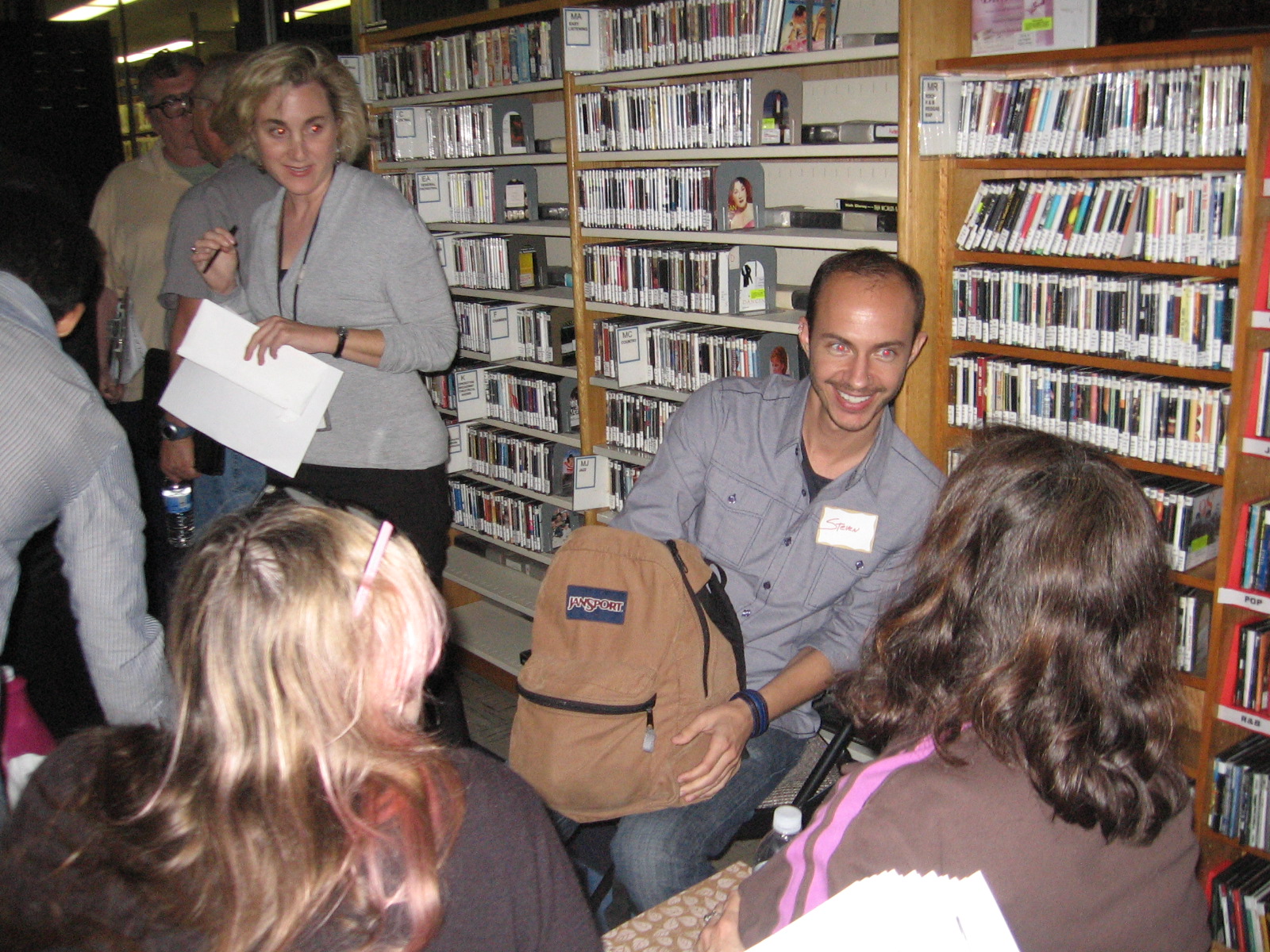 "I've used my own writing to make sense out of things that have happened in the past," he explained. He laid down his class rules, which included "No criticism of anyone's writings…even your own" and "What happens in class, stays in class" or "the Vegas Rule."

After reading and reflecting on poems by Dorianne Laux and Deborah Paredez, and warming up with a group erasure poem, he issued the first prompt: Write about a fire in your life. The responses were both literal and metaphorical, ranging from a car fire to a self-inflicted iron burn to a dancer's internal fire.

Following his reading a poem called "Wedding Dress," in which poet Michael Waters warmly recalls wearing his wife's bridal gown for Halloween, Reigns asked the group to write about a time they'd cross-dressed or worn an item of clothing belonging to the opposite gender. Whether it was about slapping on a fake mustache for a costume party or falling in love with previously off-limits designer ball gowns, everyone produced poems of self-discovery.

With just a few minutes left of the two-hour workshop, Reigns encouraged anyone who wanted to share but had been too shy to step forward. A small handful did, and their poems clearly moved the group. Reigns then issued a last, last call, and it happened again. 

Major support for Readings/Workshops events in California is provided by The James Irvine Foundation. Additional support comes from the Friends of Poets & Writers.

Photo: Steven Reigns with workshop participants. Credit: Cheryl Klein.