P&W–supported presenter of literary events Michael Cirelli, author of Lobster With Ol' Dirty Bastard, Vacations on the Black Star Line, and Everyone Loves The Situation, blogs about his experience as a P&W–supported poet.
As I began to get a steady hold on the roller coaster that is nonprofit management, while still finding time to engage NYC's rich literary scene, I quickly realized that not only did Urban Word NYC benefit from P&W's Readings/Workshops program, but I would personally benefit from P&W support.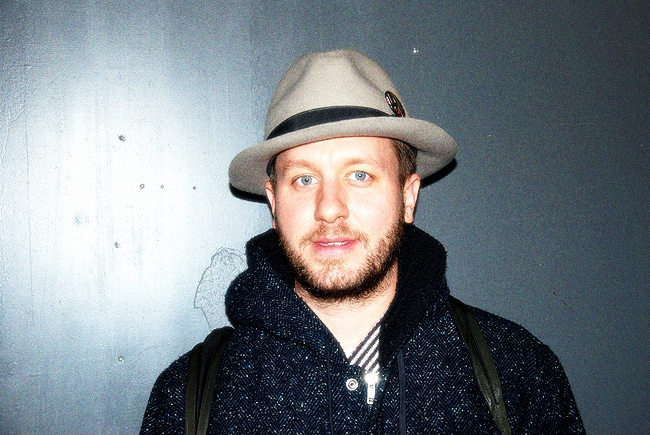 I was asked to read at the P&W–supported Parachute Literary Festival in Coney Island. The coolest thing about the reading was that it was held at the New York Aquarium in front of a wall-to-ceiling sized tank of glowing jellyfish! So, while I read poems about robots, the jellyfish floated behind me looking like spaceships. Fitting. It was an incredible event and the venue made it extremely memorable—not to mention The Cyclone roller coaster and Totonno's Pizza down the block.
My trajectory crossed paths with another amazing P&W–supported reading, The Inspired Word series. What made this event special, aside from it being a great weekly open mic and feature, was that I was reading as a contributor to Best American Poetry 2011. My former professor and friend, poet David Lehman, hosted the reading and it was an honor to read with esteemed poets.
Being in NYC, the circles seem to get smaller and smaller. What once seemed like a dream, slowly became a reality that always seemed to be connected to P&W. I couldn't have imagined ten years ago that one day I'd be part of a P&W–supported reading for Best American Poetry...
Photo: Michael Cirelli. Credit: Syreeta McFadden.
Support for Readings/Workshops in New York City is provided, in part, by public funds from the New York State Council on the Arts, and the Department of Cultural Affairs, with additional support from the Louis & Anne Abrons Foundation, the Axe-Houghton Foundation, the A.K. Starr Charitable Trust, and Friends of Poets & Writers.