Robert Francis Flor, co-founder and director of the P&W–supported Pinoy Words Expressed Kultura Arts, blogs about  planning readings.
Pinoy Words Expressed Kultura Arts (PWEKA) is in the process of planning readings for the rest of year. Curating a reading requires a lot. First, we identify writers—checking their availability and contract requirements. Then we coordinate with co-sponsors, like P&W, for support— obtaining funds, securing volunteers, producing promotional materials, confirming the location, etc. Finally, we create and implement an administration and evaluation strategy.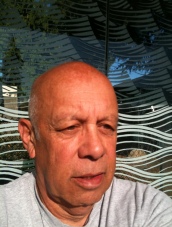 So far, we've come up with three events we'd like to host in the late summer or early fall. The first would be a Filipino/Latino young adult reading and workshop. We have approached Los Nortenos, a Latino literary organization based in Seattle, about the idea, and ideally we would work with both public and private school educators and community groups to provide comparisons of cultures that were influenced by the Spanish. Los Nortenos has been very receptive, and we are currently in the process of finalizing the details.
PWEKA has recently became aware of Hedgebrook, a writers retreat for women on Whidbey Island. We would love to co-host a reading with them highlighting local Filipina writers. Both Marivi Soliven Blanco, author of The Hunt for the Hippocampus and Philippine Fright: 13 Scary Stories, and Lolan Buhain Sevilla, author of Walang Hiya, will be attending Hedgebrook this summer. Both expressed an interest in giving a reading! PWEKA is considering featuring Marivi and Lolan with Maritess Zurbano, author of the memoir Rites of Enchantment, and young adult novelist Lisa Castillano, author of Balancing Light and Tilted.
Finally, I would love to have a stage reading with the Filipino American Young Turks of a play I completed at ACT Theatre last November. This might be the most cumbersome as PWEKA will have to identify locations, cast actors, and produce publicity materials, etc. Such is the work of planning readings.
Photo: Robert Francis Flor.

Support for Readings/Workshops events in Seattle is provided by an endowment established with generous contributions from the Poets & Writers Board of Directors and others. Additional support comes from the Friends of Poets & Writers.