Samuel Ace is the author of three collections of poetry: Normal Sex (Firebrand Books, 1994), Home in Three Days. Don't Wash. (Hard Press, 1996), and most recently, Stealth (Chax Press, 2011) co-authored with Maureen Seaton. His work has been widely anthologized and has appeared most recently in Aufgabe, Black Clock, the Atlas Review, Mandorla, Volt, Rhino, Versal, Trickhouse, Eleven Eleven, Tupelo Quarterly, the Volta, and Troubling the Line: Genderqueer Poetry and Poetics.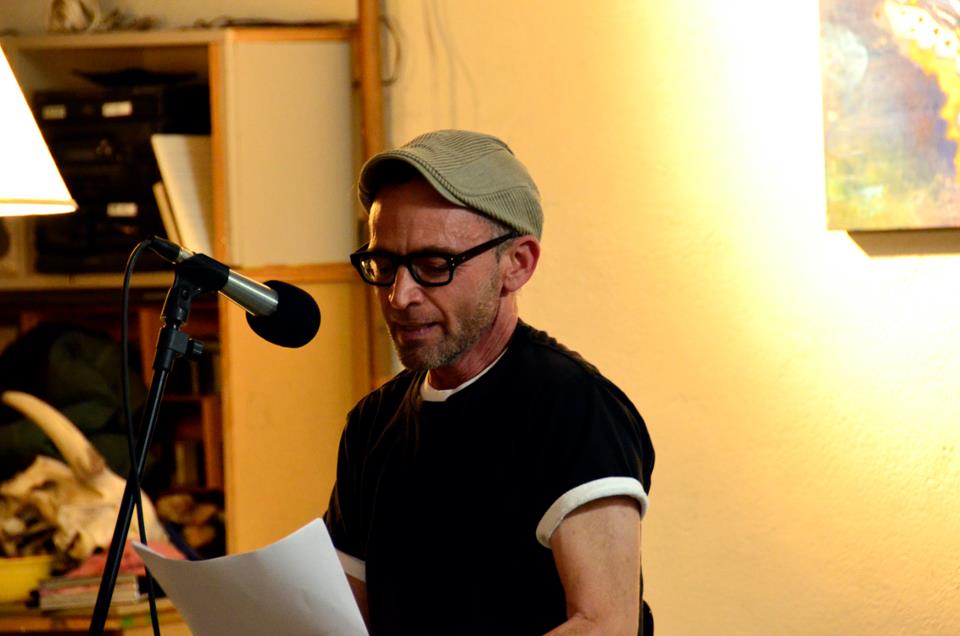 A transplanted New Yorker, I moved to Tucson in 1997. It is often said that people move to the desert to burn out karma. Perhaps that is true. I certainly have passed through several lifetime transformations here under the scorching sun, the blooms of ocotillo, and the fresh smell of creosote after summer rains. I had long harbored a fantasy about living in the desert but thought that the move was temporary.
Before coming here, I visited the University of Arizona's Poetry Center, then a tiny cottage on the border of the university. I somehow understood that Tucson had a long tradition of drawing in writers from around the country, and thought yes, it would be a good place to land for a while. Once I arrived, I found that I was not wrong.
Not only did Tucson have a vital literary community, it had many diverse writing communities. The city, in the midst of a state full of deeply problematic politics, seemed to offer an antidote. The crossroads and richness of the border, of indigenous communities, languages, queerness, experimentation, scholarship, activism, and more saturate this small city in the desert. Those traditions have only gotten richer and more visible over the years. Poets & Writers funds many of the organizations that have added to that diversity. During the season (August through May), one can easily attend three to five readings a week in Tucson.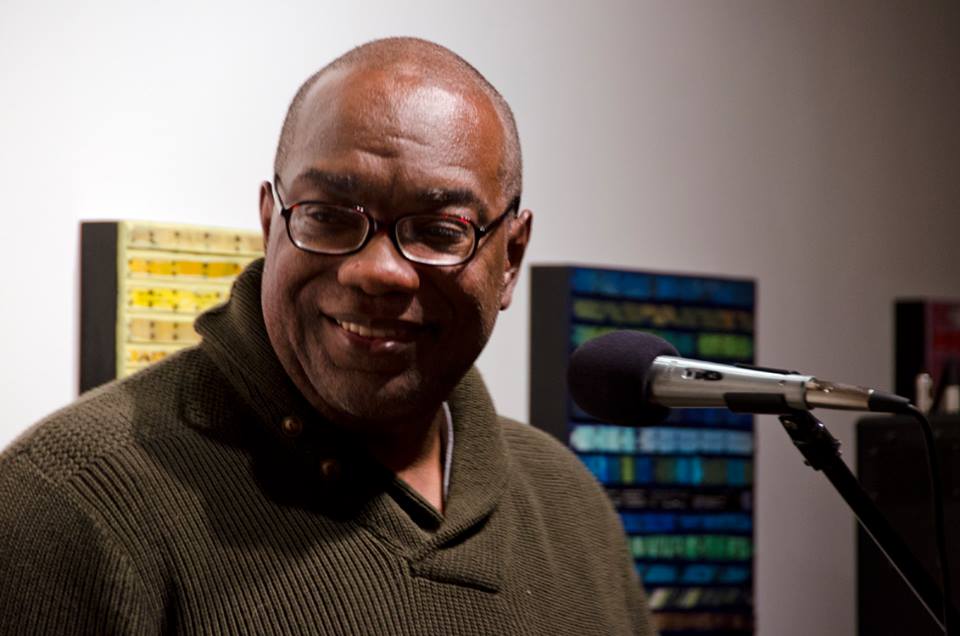 In 1996, Tenney Nathanson and Charles Alexander, director of Chax Press, founded POG, a collective of poets, literary critics, and practitioners of other art forms in Tucson. They hoped to offer public programming and other related events designed to promote appreciation of and engagement with avant-garde work in a variety of media, especially poetry and multi-disciplinary art. I joined the Board of Directors of POG for a short time in the early 2000s, then rejoined the Board a few years ago. Besides original board members Nathanson, Alexander, and Cynthia Miller, the following diverse group of writers and artists make up our current board: Farid Matuk, Steve Salmoni, Susan Briante, Johanna Skibsbrud, John Melillo, Teré Fowler-Chapman, and Brian Blanchfield.
POG has always showcased innovative poets and artists from around the United States and beyond, including Bernadette Mayer, Fred Moten, Alice Notley, Anne Waldman, Mei-mei Berssenbrugge, Nathanial Mackey, Ariana Reines, Giovanni Singleton, Heriberto Yepez, Roberto Tejada, and over a hundred more. Our readings traditionally pair a local poet with someone from outside of the Tucson area. POG has also hosted workshops and artist talks; the recent inPrint Symposium in February featured Amos Paul Kennedy Jr. and Kyle Schlesinger. The POG & Friends reading, now an annual tradition, is designed to build community and has fostered a greater sense of kinship among Tucson's diverse literary venues.
POG also collaborates regularly with other Poets & Writers-funded organizations, including the Intermezzo Reading Series, Casa Libre en Solana, the Tucson Festival of the Book, the University of Arizona Poetry Center, and the University of Arizona English and Writing MFA programs. Just this month, our most current collaboration with the Tucson Poetry Festival enabled us to bring Claudia Rankine to Tucson. 

The desert brings transformation and gifts. For this poet, those gifts have come in multitudes through the writers who make Tucson their home and the writers who touch down for a short visit. Many have come and stayed. None leave untouched by what is found here.
Photo (top): Samuel Ace     Photo Credit: Samuel Ace
Photo (bottom): Fred Moten    Photo Credit: Samuel Ace
Support for Readings & Workshops events in Tucson is provided by an endowment established with generous contributions from the Poets & Writers Board of Directors and others. Additional support comes from the Friends of Poets & Writers.