Robert Francis Flor, PhD, is a Seattle native and cochair of Pinoy Words Expressed Kultura Arts. His poetry has been selected for Seattle King County's program "Poetry on Buses," and has appeared in Soundings Review, Four Cornered Universe, and numerous other journals. He is currently completing a poetry chapbook, Alaskero Memories, and writes plays about the Filipino community in Seattle. Flor blogs about a P&W–supported reading he helped organize which took place at the Seattle Public Library this past April.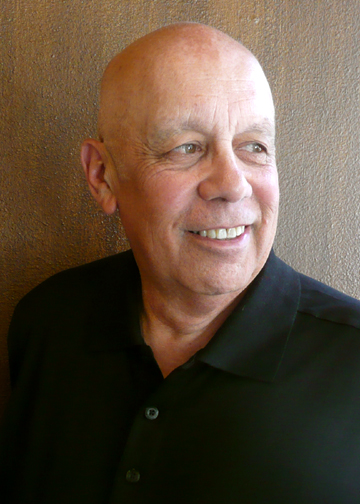 While most are familiar with Greek, Roman, Scandinavian, and Judeo-Christian mythologies, we often fail to recognize that people throughout the world have stories, journeys, villains, and heroes that shape their beliefs and behaviors.
Modern societies may overwhelm and impose their values on more traditional ones while wearing a mask of cultural superiority, even though ancient civilizations often have myths that share universal qualities. The late Joseph Campbell noted in Myths to Live By (Penguin, 1993) that when "old taboos (myths) are discredited, communities immediately go to pieces, disintegrate, and become resorts of vice and disease."
Pinoy Words Expressed Kultura Arts (PWEKA) and La Sala, two Seattle-based arts organizations from the local Filipino and Latino communities, aimed to cast a light on this issue through poetry by presenting readings that exposed the public to different mythologies.
With the help of two Seattle University student organizations—United Filipino Club and Movimiento Estudiantil Chicano de Aztlán—and the Seattle Public Library, we hosted three Filipino poets and three Latino poets in two readings exploring their cultural mythologies.
The poets were all from the Pacific Northwest: Roberto Ascalon, Jim Cantú, Lorna Dee Cervantes, Gabriella Gutiérrez y Muhs, Emily Lawson, and Sam Rodrick Roxas-Chua. The City of Seattle's Office of Arts & Culture and Poets & Writers supported the events.
The poets delved into cultural mythological influences of both indigenous and shared colonial origins. Mexico and the Philippines both had lengthy histories with Spanish and American influences. Like many colonized parts of the world, they also had native cultures with unique mythologies. The readings also demonstrated ways that civilizations adjusted to and accommodated the insertion and overlay of myths from more dominant cultures. Jim Cantú's poem "Sacred Mother" depicted the transformation of Tonitin, the "Mother Earth" Aztec goddess, into "Nuestra Madre Dame," Our Holy Mother, when Mexico fell to the Spanish conquistadors.
Chris Higashi, Seattle Public Library's Manager for Literary Programs, said she was "so pleased to have taken on the event. It drew a diverse audience of eighty attendees, about eighty percent of whom were of the cultures represented in the poetry and under the age of thirty—not a typical audience for the library."
My sense is that the readings opened windows for many who attended. The question and answer periods that followed were filled with inquiries about identity and cultural poetry, accompanied by a general tone of gratitude for readings that recognized the importance of culture. One young Mexican-Filipina woman remarked she was "surprised and thankful" when she looked at the library events page and found it included something about and for her. The students at Seattle University have already indicated a desire for a similar presentation next academic year. I believe the reading touched something deep within the students and the community.
Watch the video from the event.
Photo: Robert Francis Flor. Credit: Lauren Davis.
Support for Readings & Workshops events in Seattle is provided by an endowment established with generous contributions from the Poets & Writers Board of Directors and others. Additional support comes from the Friends of Poets & Writers.