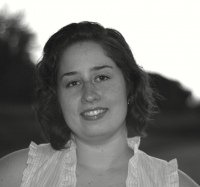 Publications & Prizes
Anthologies:
,
Sky + Sea
(Porkbelly Press, 2017)
,
Full: An Anthology of Moon Poems
(Two of Cups Press, 2016)
,
Hysteria
(Lucky Bastard Press, 2016)
,
The World is Charged: Poetic Engagements with Gerard Manley Hopkins
(Clemson University Press, 2016)
,
,
Chapbooks:
Heart Radicals
(ELJ Publications, 2016)
,
The Canopy
(Midwest Writing Center Press, 2012)
Prizes won:
Erin Elizabeth Smith selected Sandra's book, Confluence, to be published in Sundress Publications' 2015 catalog. Sandy won 2nd Prize in Prick of the Spindle's 2014 Poetry Open Competition for her poem, "One Secret." She also won Midwest Writing Center's 2011 Mississippi Valley Chapbook Contest for The Canopy. Sandy has served as a writer-in-residence at University of Southern Indiana, Millikin University, Asnuntuck Community College, Sundress Academy for the Arts, and an artist's fellow at Vermont Studio Center in the summers of 2013 and 2015. Her manuscript, "Confluence," was also a quarterfinalist for Able Muse's 2012 Book Award. She was a finalist in Mary Journal's 2015 Editors' Prize, Gulf Coast's 2011 Poetry Prize and Phoebe's 2009 Greg Grummer Poetry Contest.
Last update: Jan 12, 2019