See writers who are published in this journal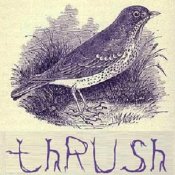 Accepts Unsolicited Submissions:
Accepts Simultaneous Submissions:
Editorial Focus
Our taste is eclectic. We want poems that move us, a strong sense of imagery, emotion, with interesting and surprising use of language, words that resonate. We want voice. Established and new poets are encouraged to submit. Experimental poetry is fine, randomness is fine also. However, we do not want experimental and random just for the sake of calling it such. No long poems. We prefer a poem that will fit on one page.
Tips From the Editor
We recommend reading several issues prior to submitting. Please read and follow submission guidelines carefully.
Contact Information
Helen Vitoria, Founder, Editor in Chief
Last updated: May 04, 2022