See writers who are published in this journal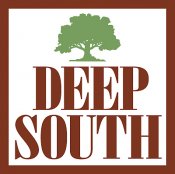 Genres Published:
Poetry, Fiction, Creative Nonfiction
Accepts Unsolicited Submissions:
Accepts Simultaneous Submissions:
Editorial Focus
Deep South Magazine is committed to being a forum for Southern writers and showcasing Southern literature and accepts submissions of original fiction, nonfiction and poetry. For fiction, we are doing themed calls throughout the year. Please check our site for the current theme and submission dates. Poetry is accepted Jan. 1-Feb. 14 to run during National Poetry Month is April. 
Tips From the Editor
Only electronic submissions will be considered. Please state your connection to the South in your query and also include a short bio about yourself.
Our reading period for poetry (published during the month of April) opens on Jan. 1. We will only accept fiction or nonfiction when certain themes are announced. Please check our website for these reading periods. 
Last updated: Sep 11, 2023