See writers who are published in this journal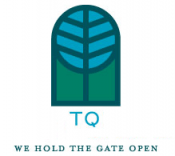 Genres Published:
Poetry, Fiction, Creative Nonfiction
Accepts Unsolicited Submissions:
Accepts Simultaneous Submissions:
Editorial Focus
Tupelo Quarterly publishes work by emerging and established writers and artists of many sensibilities and styles.
Tips From the Editor
In addition to a stunning poem or story on the page, we want to include work that takes full advantage of the medium. We want to honor the art as received, and to extend the scope of what a literary journal can do. Tupelo Quarterly cultivates generous artistic community, celebrates intellectual curiosity and creative risk, and presumes abundance. We hold the gate open, not closed.
Contact Information
Jeffrey Levine, Publisher
Last updated: May 15, 2023