See writers who are published in this journal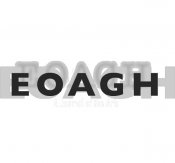 Genres Published:
Poetry, Fiction, Creative Nonfiction, Translation
Subgenres:
Autobiography/Memoir, Cross-genre, Erotica, Experimental, Feminist, Fiction, Flash Fiction, Formal Poetry, Graphic/Illustrated, Healing/Health, Journalism/Investigative Reporting, LGBTQ Voices, Literary Fiction, Narrative Nonfiction, Nature/Environmental, Nonfiction, Poetry, Political, Pop Culture, Prose Poetry, Religious/Spiritual, Serialized Fiction, Translation
Formats:
Online, Digital, Print, Audio, Video
Accepts Unsolicited Submissions:
Accepts Simultaneous Submissions:
Editorial Focus
Eoagh is dedicated to the idea of reading as a process, the productive chaos of investigative poetic work. It seeks to foreground the writing of experimental women, trans, feminist, BIPOC, anti-racist, LGBT, and queer authors. It seeks texts that explore the acts of attention not just in writing but also in being written. Inspired by the assertion that "reading is a gymnast's act," it sees reading as an embodied, interdisciplinary response that engages with one's environment.
Tips From the Editor
There will be one submission period for the journal announced each year. There will also usually be one reading period for book manuscript submissions announced each year.
To submit work to Eoagh, send: essays, articles, or reviews. Any length is acceptable. We do not currently accept unsolicited poetry submissions. To submit articles, criticism, or reviews, send texts of any length.
Contact Information
Trace Peterson, Founding Editor / Publisher
English Department, University of Connecticut
215 Glenbrook Road, Unit 4025
Last updated: Oct 03, 2023