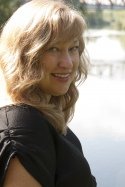 Publications & Prizes
Fiction
Book:
Feral, North Carolina, 1965
(
SFK Press
, 2019)
Journals:
,
Belle Reve Literary Journal
,
,
,
,
,
Poetry
Anthologies:
,
Changing Harm to Harmony
(Marin Poetry Center Press, 2014)
,
A Bird as Black as the Sun
(Green Poet Press, 2011)
,
Intimate Kissses: The Poetry of Sexual Pleasure
(New World Library, 2001)
,
Passionate Hearts: The Poetry of Sexual Love
(New World Library, 1996)
Books:
The Girl From Yesterday
(WordTech Communications, 2020)
,
of Dirt and Tar
(Cherry Grove Collections, 2014)
,
Altars of Ordinary Light
(Plain View Press, 2007)
Prizes won:
Southern Fried Karma novel contest, runner-up, awarded publication (2018)
First place: Moonshine Ink Creative Brew (2016)
Moon City Press Fiction Award Finalist (2015)
Twice nominated for Pushcart Prize (2014)
Sierra Artist Grant ($1,000.00) for excellence in Literary Arts (2013)
Awarded the Nazir and Mary Ansari Gold Medal for Distinguished Teaching (2014)
Recipient of two month-long artist residencies at Camac Centre d'Art, France, (2013 and 2014).
Outstanding Teacher of the Humanities Award, Nevada Humanities Council, (2013).
First Place Poetry Prize in Winter Annual Literary Contest, Moonshine Ink, (2013).
Last update: Dec 13, 2019