See writers who are published in this journal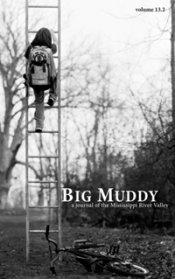 Genres Published:
Poetry, Fiction, Creative Nonfiction
Accepts Unsolicited Submissions:
Accepts Simultaneous Submissions:
Issue Price:
$8 plus postage, discount to contributors
Editorial Focus
Although we encourage topics related to the Mississippi River Valley, no direct relationship is required. We are also dedicated to reviewing books from independent, university, and small presses, but not self-published titles.
Tips From the Editor
Please use Submittable for electronic submissions; do not email submissions to us.
Contact Information
One University Plaza, MS 2650
Southeast Missouri State University
Last updated: Apr 18, 2022