See writers who are published in this journal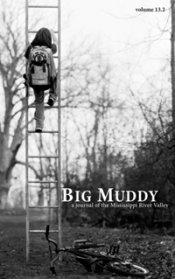 Genres Published:
Poetry, Fiction, Creative Nonfiction
Accepts Unsolicited Submissions:
Accepts Simultaneous Submissions:
Issue Price:
$8 plus postage, discount to contributors
Editorial Focus
Big Muddy is an online journal that annually publishes an 8 x 8 perfectly bound, color-cover print issue. that explores multidisciplinary issues and events.
Tips From the Editor
Please use Submittable for electronic submissions; do not email submissions to us.
Contact Information
One University Plaza, MS 2650
Southeast Missouri State University
Last updated: Dec 01, 2022