Alicia Upano was born and raised in Hawai'i. She received a BA in journalism from the University of Massachusetts in Amherst and an MFA from the graduate program in creative writing at San Diego State University. She worked for newspapers in Washington, D.C. and Silicon Valley, and for a nonprofit documentary film organization in Oakland, California. Her creative work has appeared in the Asian American Literary Review. She currently works for the University of Hawai'i Press and lives on O'ahu.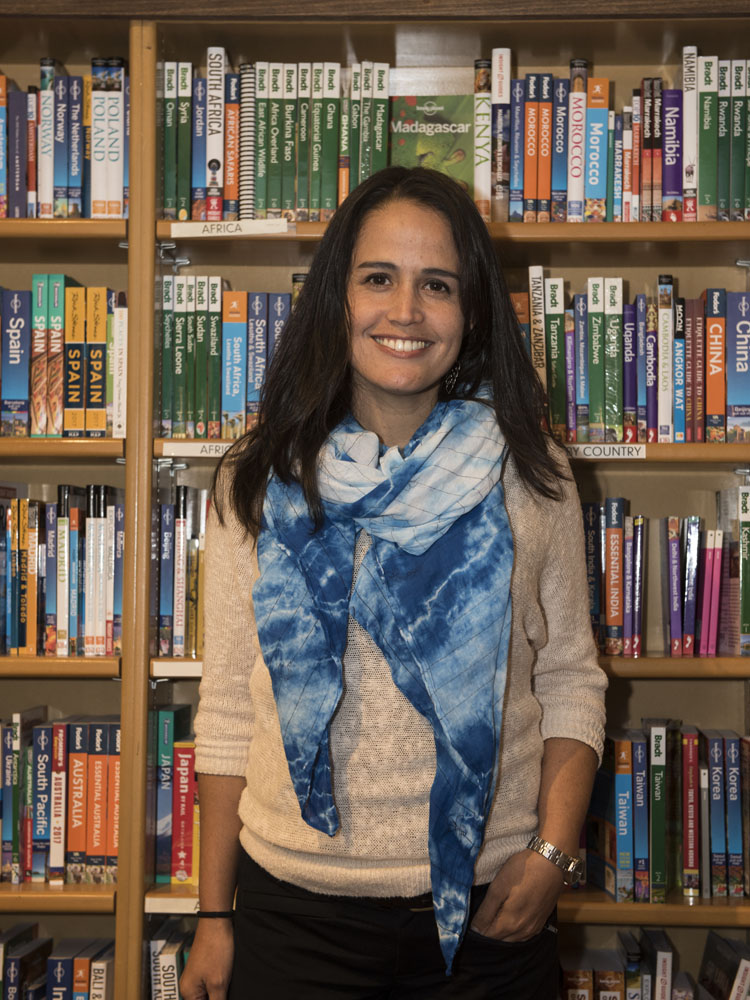 Six years ago, I sat on a flight back to California from Hawai'i, flipping through the inflight magazine. A photo captured my attention: Musicians in the 1970s gathered with string instruments on the Windward side of O'ahu, in a town south of my elementary school. I left Hawai'i for college a dozen years before, and what was once a mainland adventure had long been replaced by homesickness.
I built a fictional universe around this image and plodded through drafts as the characters emerged: a slack-key guitarist, his estranged wife, and their two grown children that witnessed the fallout. Through the course of 1969, secrets are revealed as their father's health fails, and one loss threatens to replace another.
Most pages ended up in the trash those first years. Meanwhile, friends sold short fiction to literary magazines and attracted agents with books. I felt too slow, but in truth, thinking about publishing overwhelmed me when learning to write a novel felt hard enough.
Then I wrote the scene where the mother character decides to return to Hawai'i and I understood that it was time for me, too. People told me this was a risky move—pricey housing and fewer work opportunities—but family and friends managed on the island, and I figured I could, too.
At home, the book started to take shape. A friend sent me news of the Maureen Egen Writers Exchange Award (WEX) and encouraged me to apply. When I sent my application at a Honolulu post office, I hoped for some recognition that the story was, finally, moving. That there was a little spark.
My writing is consumed with this fictional family and their complicated love for each other. It often felt like an insular universe, and I'm the only real one there, but winning the WEX Award changed that. I'm incredibly grateful to fiction judge Alexander Chee for finding promise in my work. In his comments, he wrote that my first chapter was "full of a love for the islands, the history, and the music and the people who make that place what it is," and I got teary, because this is what I have been working to share.
This award also gave me a welcome crash course in publishing. When Poets & Writers asked who I wanted to meet, I poured through the acknowledgment pages of favorite books to learn about agents and editors. It was a particular treat to share with Maureen Egen, sponsor of the prize, how I'd fallen in love with the classic Gone with the Wind as a twelve-year-old in Kahalu'u. It was my first adult book and I immediately picked up the sequel, Scarlett, edited by Egen.
In New York, I felt surrounded by people who love books, as I do. I share this award with poetry winner Kimo Armitage, an accomplished local writer. His friendship and good humor made me feel like I had a bit of home with me, and his own publishing experiences offer me valuable lessons as an emerging writer.
Before this award, my writing was largely private.  After the announcement, several people told me, "I didn't even know you wrote," or new acquaintances said, "I was wondering who won that." What I discovered in New York is that every book needs a community of champions and advisors, both professional and personal, to thrive. This award invites me into a larger writing community, both on the island and away. Thanks to Poets & Writers, Maureen Egen, and Alexander Chee for making this possible.
The Maureen Egen Writers Exchange Award is generously supported by Maureen Egen, a member of the Poets & Writers Board of Directors.
Photos: (top) Alicia Upano (Credit: Margarita Corporan). (middle) Alicia Upano and Alexander Chee (Credit: Kimo Armitage). (bottom) Elliot Figman, Kimo Armitage, Alicia Upano, and Bonnie Rose Marcus (Credit: Jessica Kashiwabara).