Gregory Crosby blogs about Tom Sleigh's involvement in the City College of New York's Poetry Festival. Crosby is a poet and teacher, and coordinator of the City College of New York Poetry Outreach Center. He is co-editor of the poetry journal Lyre Lyre and co-curator of the long-running Earshot reading series.
This past May, The City College of New York's (CCNY) Poetry Outreach Center presented its annual Poetry Festival on campus at Aaron Davis Hall, a remarkable event for a number of reasons: the impressive number of excited and delightful elementary, middle school, and high school students who read their winning poetry to a capacity crowd; the varied and talented faculty, MFA candidates, and local poets who participated with poems of their own; and the inspiring reading given by this year's special guest poet, Tom Sleigh. This was the 41st day in a continuous series of festival events dedicated to poetry and public school students. Founded by poet and professor emeritus Barry Wallenstein, and now run by poet and lecturer Pamela L. Laskin, the CCNY Poetry Festival has grown over the decades from a small community outreach event focused on Harlem to a citywide program that sends poet mentors into schools from the Bronx to the Battery to Brooklyn.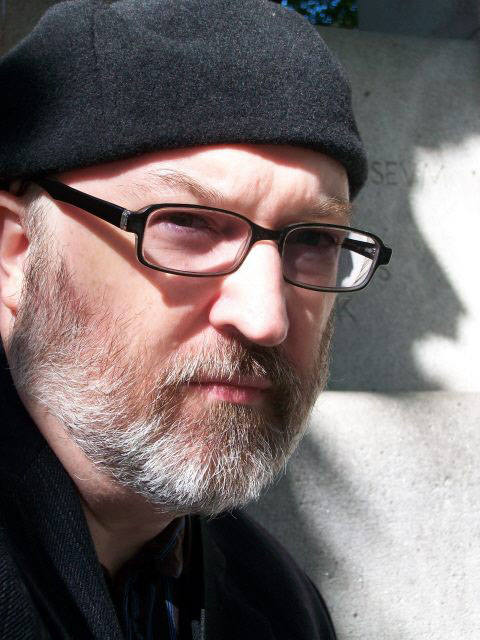 "I was part of CUNY poetry affiliation group that Pam Laskin belonged to," says Tom Sleigh, who teaches in Hunter College's MFA program, "and every year Pam would tell us about Poetry Outreach and its work, so when she asked me to be the featured guest poet I was happy to say yes." Sleigh has long understood and appreciated the importance of poetry mentoring in schools. "It was very familiar to me as I've always done this kind of thing, teaching poetry in schools of all kinds as a guest poet," says Sleigh.
"What was particularly wonderful on the day of the festival was hearing so many students, many from disadvantaged economic backgrounds, read their poems," Sleigh continues. "I think it's essential that students have exposure to art, especially poetry. There's so much mediation that goes in our culture, and students, I think, are very often distanced from language; to suddenly hear these really great, idiosyncratic poems from these high school kids, and hear them engaging with language in that way, is wonderful. I hear this young man get up and read this fascinating, funny poem about the NBA, all these basketball players, and think how only he could have written that, and how that kind of expression comes out of mentoring." Sleigh smiles: "Kenneth Koch would have loved that poem."
Lately, it feels as if poetry in public schools is a sort of secret agent—a shadowy spy in the House of Test Preparation, a fugitive fleetingly glimpsed by students as they are drilled and drilled again in subjects that have been deemed by some in education as "more practical" or "more real world." Harried teachers are finding it more and more difficult to incorporate poetry—both reading it and writing it—into curriculums dictated by the current obsession with standardized tests. The Poetry Outreach Center takes some of the burden off teachers by sending poetry mentors to teach and encourage the art of poetry in classrooms where it otherwise might fall off the radar. "It's crucial to public education," says Sleigh. "Who knows what that kid who wrote that poem will do next in life, thanks to poetry?"
Photo: Gregory Crosby.  Photo Credit: Gregory Crosby.
Support for Readings & Workshops in New York City is provided, in part, by public funds from the New York State Councl on the Arts, and the New York City Department of Cultural Affairs, with additional support from the Louis & Anne Abrons Foundation, the Axe-Houghton Foundation, the A.K. Starr Charitable Trust, and the Friends of Poets & Writers.