Aldrin Valdez is a Pinoy artist and the author of ESL or You Weren't Here (Nightboat Books, 2018). Their poetry and visual art has appeared in the Felt, Femmescapes, Nat. Brut, Poor Claudia, and the Recluse. They have presented work at Dixon Place, the Metropolitan Museum of Art, and the Poetry Project, and been awarded fellowships from Queer/Art/Mentorship and Poets House. Currently Valdez curates the Segue Reading Series with fellow poet Joël Díaz.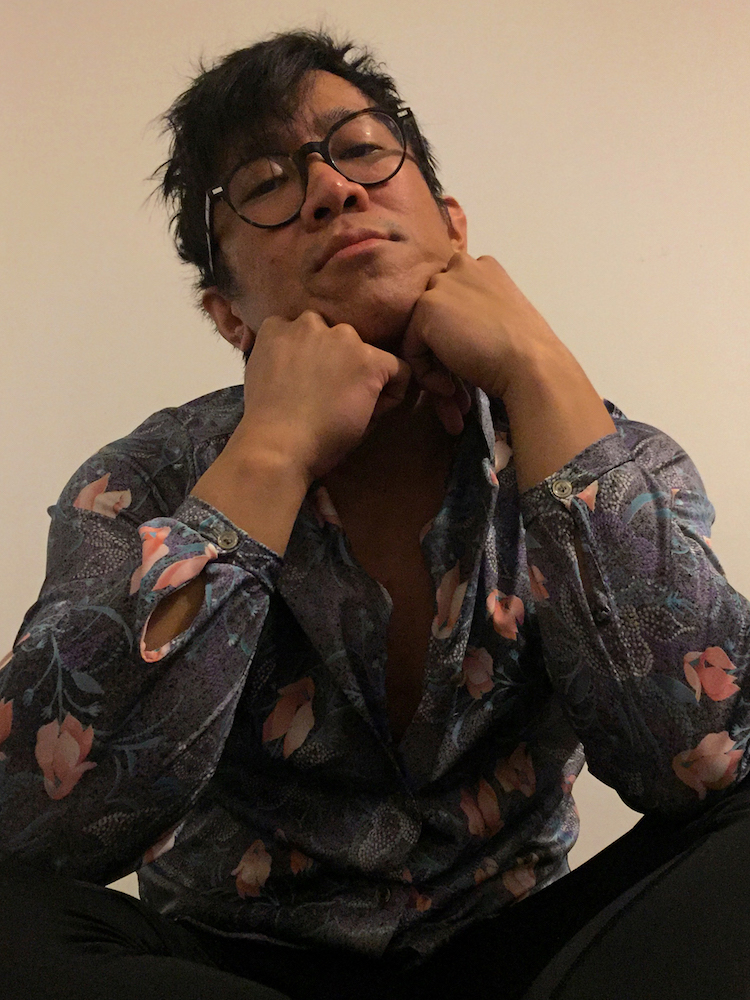 On October 27 I led a workshop at the Bureau of General Services–Queer Division (BGSQD), currently hosted by the Lesbian, Gay, Bisexual & Transgender Community Center in New York City. The workshop was organized by Sarah Sala, founder of the Office Hours poetry workshop, with support from Poets & Writers' Readings & Workshops program. I haven't led many workshops before, so this was an experiment of sorts. I called the craft class "The Image Is _____" and its focus, of course, was the image. A series of questions motivated this workshop:
What is an image?
Where and how do we encounter images today?
As prose writers, poets, and artists who use text, how do we each relate to images?
Do images factor into our individual works?
How can we use images to surprise our writing?
Is there an image that haunts/grips/inspires you, will not leave you, or one that you invoke often?
What does the image contain?
Is the image a dam we choose to break? What language emerges if we do?
Does the language trickle out? Or is it a torrent, flooding us/out of us into writing?
Are we prepared to write through this flood?
To guide the workshop, I shared poems by Derrick Austin, Anne Carson, Rio Cortez, Rachel Eliza Griffiths, Lara Mimosa Montes, and Justin Phillip Reed. I see their work as having complex, dynamic relationships with images. They're aware of how we are surrounded by, and surround ourselves with, images and the tools with which to make them. And they acknowledge and question images as historical, political, and personal. What can we learn from their works in thinking about our own creative processes?
In a series of exercises I asked the class to interact with images—those around them (the BGSQD bookshop and the Center are filled with art) and those on their phones (if they had phones)—as catalysts for writing. One particular exercise, inspired by poems from Justin Phillip Reed's Indecency (Coffee House Press, 2018) and Lara Mimosa Montes's The Somnambulist (Horse Less Press, 2016), encouraged the class to think of the page—either as the screen of phones and computers or as a sheet of paper in their notebooks or a printed book—as constituting in itself a visual, physical, and material experience. Do we consider the white space, for instance, as blankness, silence, emptiness, a pause, or a held breath? Does a poem require that you move the book about in your hand? Is the poem concerned with legibility? What happens when a photograph precedes the text or a text precedes an image—how does that affect the experience of reading and our subjective ways of making meaning?
As a visual artist and writer, I enjoyed sharing these questions and activities with the class. It was thrilling to be writing together for a few hours, immersed in poetry—a collectivity I've been missing lately. I left the space feeling uplifted by the vulnerability and tenderness with which the group thoughtfully engaged and shared with each other.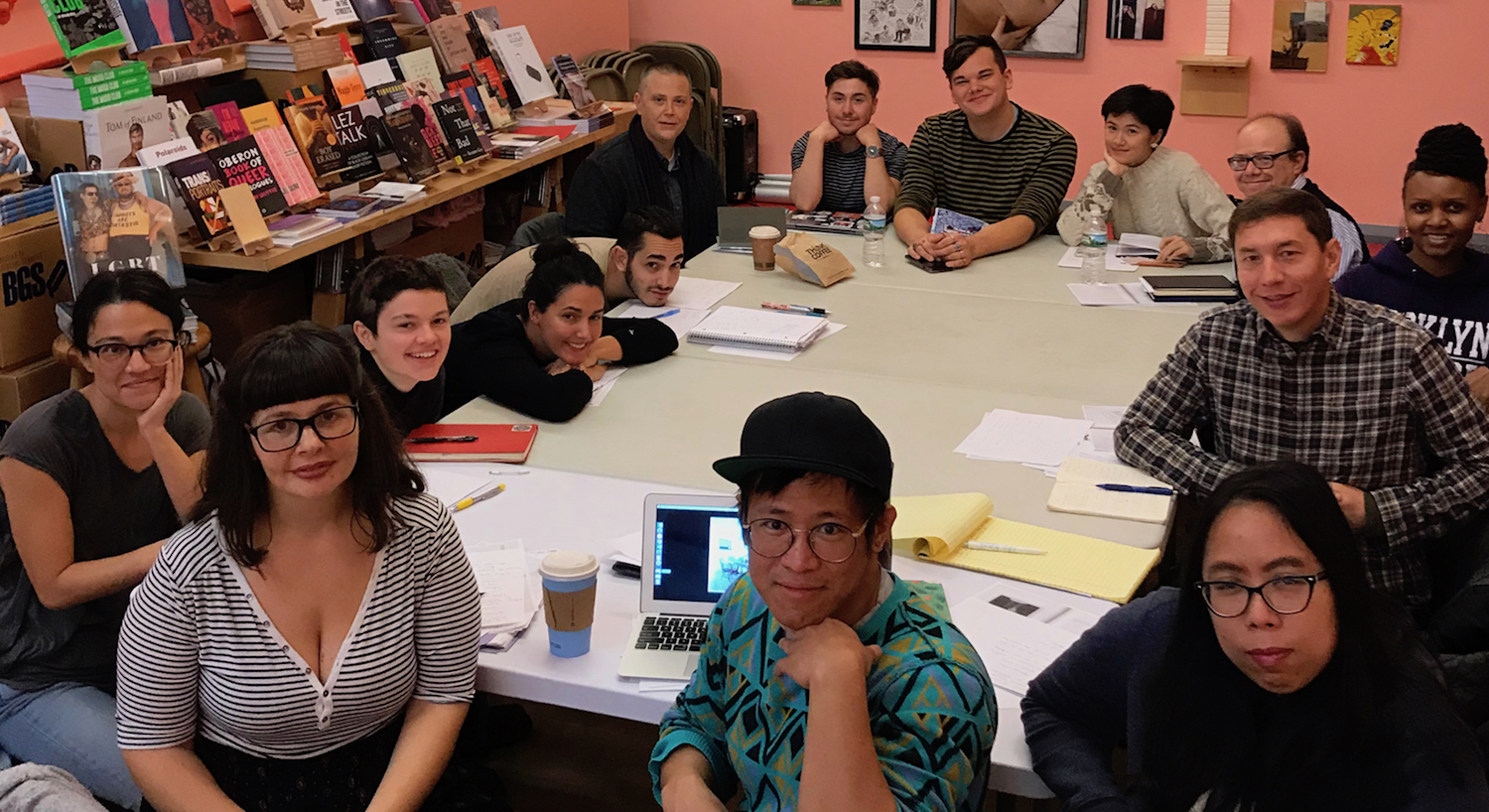 Support for the Readings & Workshops Program in New York City is provided, in part, by public funds from the New York State Council on the Arts, and the New York City Department of Cultural Affairs, with additional support from the Frances Abbey Endowment, the Cowles Charitable Trust, and the Friends of Poets & Writers.
Photos: (top) Adlrin Valdez (Credit: Aldrin Valdez), (bottom) Workshop participants (Credit: Sarah Sala).