Ana Ramana has published three books of poetry and two novels, most recently her semi-autobiographical novel, Girl on Fire: An Uncommon Love Story (Wild Rose Press, 2016). She received an award from the Academy of American Poets and is the recipient of a William Stafford Fellowship. Originally from Ireland, she now lives in Mount Shasta, California, where she has been leading P&W–supported creative writing workshops for high school students.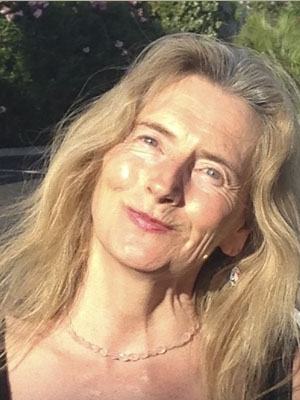 In the winter of 2016, my life changed. With a generous grant from Poets & Writers, our local mountain town library sent me into our high schools, singing the praises of poetry. I visited classes in public and charter schools, sharing with students my love of poetry and how it saved my life. I read poems and invited them to join me for weekly sessions to write poems together. An overwhelming number of students signed up and a dedicated, talented, inspiring group met with me for several hours each week.
I have taught creative writing for over twenty years and can honestly say that my time with these high school students has been one of my absolute favorites. These teens were bright and blossoming into adulthood with great courage and openheartedness, yet each had endured difficulties that both humbled and inspired me. From brain cancer in childhood to escaping a cult to returning to the familiarity of an abusive stepfather, these young writers have looked headlong into some of life's toughest hardships. Each one of them wrote about these obstacles with passion and ferocity.
Last spring, these poets gave a reading of their work at the library. The room was hushed as they read. The audience alternated between tears and laughter. In one assignment, I asked each poet to choose a song that they felt most represented their life and personality. One young man shared a song called, "I Have Made Mistakes." He stood in front of the large audience and shared how he has learned that it's not important that mistakes are made, but that we learn from them. This level of maturity was present, time and again, in each student.
Over the months, more young writers joined us, adding their diverse personalities, attitudes, and backgrounds. We've been busy compiling a collection of poems from these workshops, complete with photos, which will be published soon. And we will give another reading, this time, from our very own books. It continues to be a true pleasure—and a constant humbling—to serve as their literary midwife.
Photo: Ana Ramana. Photo credit: Michael Veys.
Major support for Readings & Workshops in California is provided by the James Irvine Foundation and the Hearst Foundations. Additional support comes from the Friends of Poets & Writers.