P&W–supported writer Asia Rainey is a spoken word artist, vocalist, actor, and educator. She is the author of the book Soul Chant (2005) and a poetry CD compilation, No Rainbows for the Colored (2007). She premiered her one woman play, "Shut Up and Fly," to rave reviews in 2010, and has been welcomed as a speaker/performer at numerous events and educational institutions. Rainey has produced poetry events from spoken word open mic nights to the Write, NOLA Poetry Festival and the New Orleans Youth Slam Festival (NOYS Fest). She is presently working on her first novel with Chin Music Press and is working on a new CD, which will include her original music and spoken word. She continues to broaden her role in education as a Master Teaching Artist with Young Audiences Charter School, an innovative arts integration academic program in New Orleans.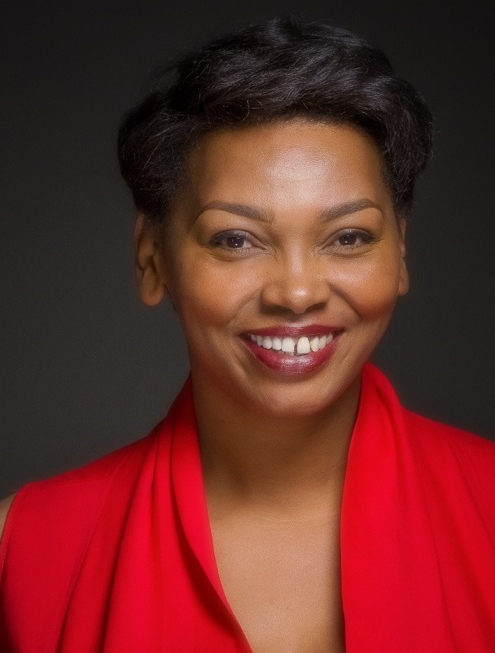 Can you tell us about your organization WordPlay?
I adapted the model and curriculum of a sister organization, WordPlay Baton Rouge, in 2007 after returning to the city post-Katrina. When I came home, I saw a need to help rebuild the spoken word community and support the next generation of poets.

WordPlay New Orleans became the vessel for that work via workshops, connecting with schools, community events such as the Write, NOLA and NOYS (New Orleans Youth Slam) festivals, and poetry open mics. Working with libraries in New Orleans, including the P&W–supported workshops at the Algiers branch, was a natural part of that work, as they provide safe spaces for people of all ages to be exposed to spoken word poetry.
 
How do you get shy writers to open up?
My belief is that no matter how shy or lacking in confidence a person may be, we all have something to say. I have done my best to first help people connect with themselves and find the voice within them that needs to be heard. Once that first step is made, there is something that compels a person to move past fear and finally be heard. The freedom and connection felt from sharing that writing makes most people open, even anxious, for the experience.

What is your writing critique philosophy?
If you are writing to simply express yourself, and you are giving your truth, who am I to say that it is wrong or not good enough? After I have given the tools I can to improve that writing, my "critique" becomes the questions: "Have you said what you need to say?" and "Is this the best way you feel you can express it?"

If you are writing for an audience (even if that reason is coupled with the first motivation)—meaning you want to move into paid performance, publish, or even compete as a slam poet—I believe the writer is asking me for a different mode of feedback. Then I am looking for form and flow, the way the work engages and connects, and the development of strong performance.
 
What do you enjoy most about teaching writing?
That moment of self realization, when a person of any age finds the power in their own voice. I love to see the beauty that comes when someone of any age is transformed by their own writing. It is a blessing to play any small part in that.
 
The piece "Shotgun" on your website reminds one of Gil Scott-Heron's "The Revolution Will Not Be Televised" and the bluesy "Fiyah," melds spoken word and song. Who and what are some of your influences?
Music—from the strings of a symphony performing Scheherazade to the earthiness of India Arie—can make my pen move. My writing is influenced by poets from Gil Scott-Heron to Sonya Sanchez, Harlem Renaissance to the Last Poets, MC Lyte to Common, the vast number of phenomenal spoken word artists I've met across the country to the youth poets, who've taught me I still have much to learn, to the poet who poured her heart out on stage for the first time.

How does teaching inform your art and vice versa?
Teaching is part of understanding what I have learned. Breaking down what may come naturally or intuitively to you into learn-able parts brings greater understanding. The teacher becomes the pupil.

Additionally, your pupils, and their successes or setbacks, are your constant mirror. One of the young poets I worked with struggled to find his voice, telling us what he thought we wanted to hear. I called bull****. He was shocked that I would say that about his work, but I told him that I needed him to find the truth in whatever he had to say, and if he could do that, he would get where he wanted to be. He did it and has written beautiful work since. I have called bull**** on my own writing many times since then, simply because I have to practice what I preach.

Photo: Asia Rainey. Credit: Gus Bennett Jr.
Support for Readings/Workshops events in New Orleans is provided by an endowment established with generous contributions from the Poets & Writers Board of Directors and others. Additional support comes from the Friends of Poets & Writers.