Karen Finneyfrock is a poet, novelist, and teaching artist in Seattle, Washington. Her second book of poems, Ceremony for the Choking Ghost, was published by Write Bloody in 2010. Her young adult novel, The Sweet Revenge of Celia Door, is forthcoming from Viking Children's Books in 2013. She is a former writer-in-residence at Richard Hugo House in Seattle and teaches for Seattle Arts and Lectures' Writers-in-the-Schools. Last spring, P&W supported her reading with the Seattle Rock Orchestra.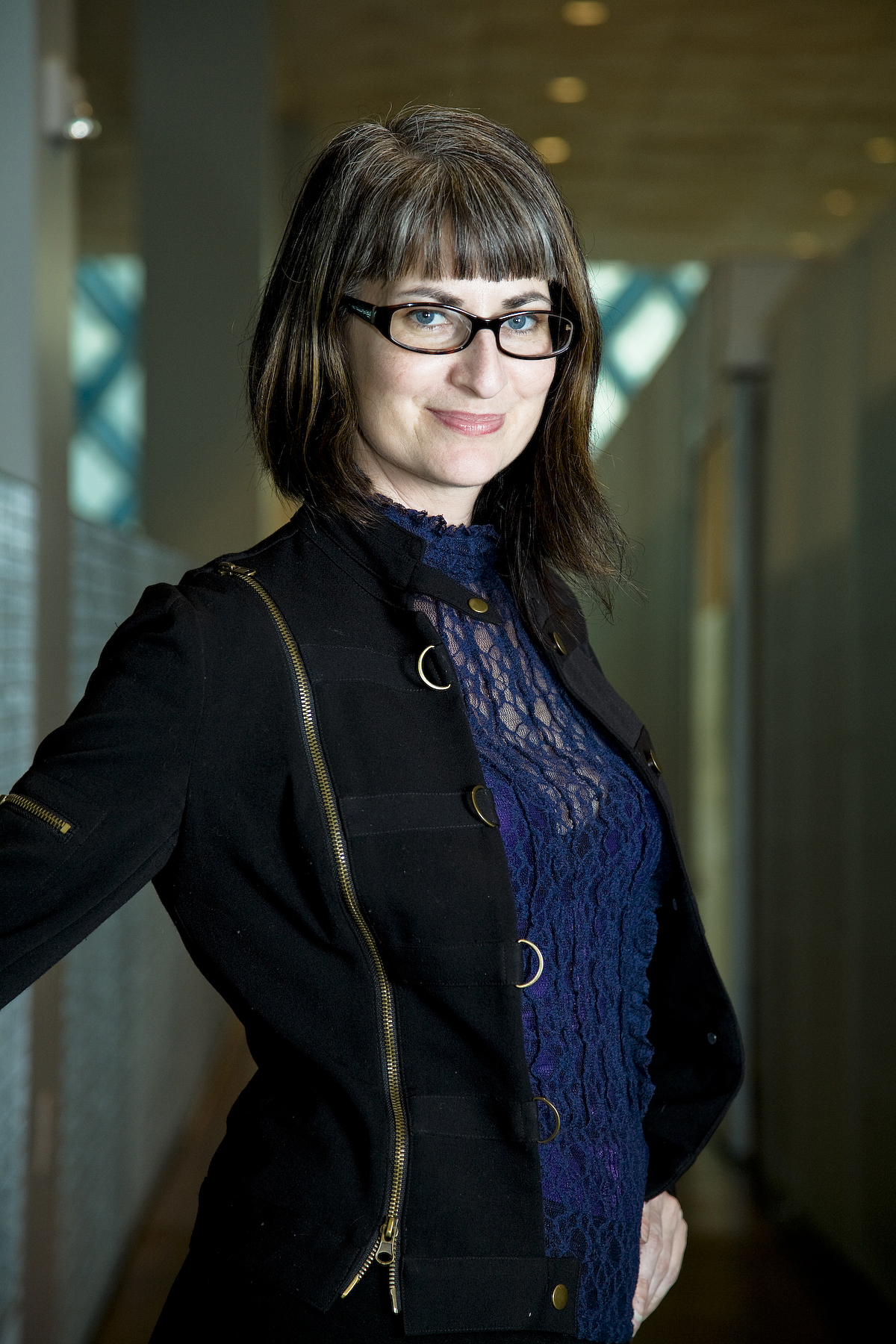 What are your reading dos?
I try to remind myself that a show is primarily for the audience and not for me. When I think of the audience member's experience, it allows me to be less fixated on my own nervousness or a myopic concern for my work. I remind myself that stage fright is essentially selfish, and I can focus on connecting with the listener instead.

What are your reading don'ts?
I think of the idiom, "Never wear a hat that has more personality than you do." Never wear an outfit that will upstage you or shoes that might cause you to trip. With that said, I like to dress like I'm ready to be seen. My other big don't is: Don't exceed the time limit you've been given. Time your work and be respectful to organizers and audience.

How do you prepare for a reading?
If I'm performing poetry, I like to rehearse late at night or early in the morning before I even get out of bed. I envision myself on the stage, and I run through everything I will say, even my banter between poems. Then, I run my pieces again in the shower. If I'm reading prose, I like to read through the selection and consider the context the audience will need about the piece to appreciate it the most. I make bullet points to remember what I want to say to the audience, but I never read from a script when I'm speaking about the work or to the crowd.

What's your crowd-pleaser, and why does it work?
My best crowd-pleaser works because it is imagistic, literal, and uplifting at the end. I wouldn't want this for all of my poems, and I do seek to challenge audience members with pieces that create discomfort, but I like to leave people feeling good. I think of Shakespeare playing to all levels of the house. I want some pieces that every listener—even those new to poetry or new to abstract work—can say, "I got it," after hearing.

What was it like to perform with the Seattle Rock Orchestra?
Performing with a rock orchestra is exactly as cool as it sounds. First, composer John Teske met with me and listened to my poem, then he created an original, experimental score, which included vocalizations as well as instrumental noise. For example, as my poem started, "Even the wet floor of the city bus...," musicians made slurping noises behind me. John's concept was out of the box and stretched the idea of what music and poetry can sound like together. It avoided the cliché of pretty words with some nice stringed instruments playing and took it to the place a rock orchestra should go.
Standing on stage surrounded by a group of musicians, all attuned to my performance, was like being the spider at the center of an artistically sensitive web. I got the feeling they were prepared to follow me wherever I was going to go.

Photo: Karen Finneyfrock. Credit: Inti St. Clair
Support for Readings/Workshops events in Seattle is provided by an endowment established with generous contributions from the Poets & Writers Board of Directors and others. Additional support comes from the Friends of Poets & Writers.