Fiction writer and literary organizer Rochelle Spencer blogs about P&W–funded events at unexpected venues. She teaches at LaGuardia Community College in Queens, New York, and is the author of the e-book Ella Jones and Her Magical Vagina.
A poetry reading in a hair salon? Why not?
Poetry happens everywhere, and sometimes experiencing those flashes of imagination can be just what we need to make it through the day.
When my best friend Stacia Sh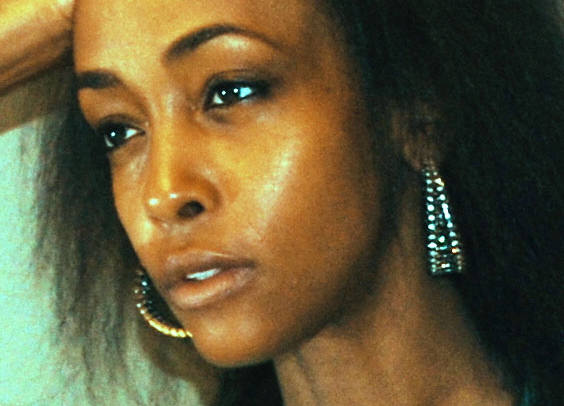 abazz revealed to me her dream of using the arts to do something positive for the Atlanta community, I told her about the Poets & Writers Readings/Workshops program. Stacia is the owner of 32nbelow.com, an online clothing store with the mission of "raising self awareness in low-income communities." 32nbelow.com also sponsors literary events with the help of P&W funding. Some of Shabazz's most memorable readings have taken place in a nightclub (Compound), a clothing store (Select Menswear Boutique), a conference center (Atlanta Association of Black Cardiologists Conference Center), and a hair salon (Roots International Hair Salon).
Stacia's events don't have the muted atmosphere you sometimes find at an academic reading; at 32nbelow readings, you hear cheers when a favorite poet "blesses the mic," and you see audience members nod their heads to a poet's voice like they're listening to a favorite song. Stacia attributes her successful readings to finding poets who speak to the audience's needs: "Most of the spoken-word artists speak about love or politics—two things that usually hold people's attention."
I lived in Atlanta, where Stacia's readings are held, for five years, but I was born in Detroit, and many Detroiters know about a popular reading series that occurs in an unusual place: a church. Writer L. Bush, the host/producer of Spirit Spit, says that the "gothic atmosphere" of the church creates an "almost mystical" feeling for both the audience and the performers. And, after readings, audience members have come up to Writer "and told [him] how the reading had brought them to tears—or inspired them to write something on the spot or sign-up for open mic, which they had never expected to do."
Life is crazy, chaotic. As a graduate student, college instructor, and fiction writer, I sometimes feel guilty for even going to the bathroom. But poetry in unexpected places is one of life's little pleasures. It reminds us of why we're here.
Photo: Stacia Shabazz. Credit: Issan Otto.

Support for Readings/Workshops events in Atlanta and Detroit is provided by an endowment established with generous contributions from the Poets & Writers Board of Directors and others. Additional support comes from the Friends of Poets & Writers.