Virginia Bell is the author of the poetry collection, From the Belly (Sibling Rivalry Press 2012). She has been a Pushcart Prize nominee and a finalist for both the Lamar York Prize in Creative Nonfiction, sponsored by the Chattahoochee Review, and the Center for Women Writers' Creative Nonfiction Contest. Her work is forthcoming in Hypertext Magazine and has appeared in Fifth Wednesday Journal, Cider Press Review, Gargoyle Magazine, Spoon River Poetry Review, Cloudbank, CALYX, Poet Lore, Pebble Lake Review, Wicked Alice, and other journals and anthologies. Bell is a senior editor at RHINO Poetry, and an adjunct professor at Loyola University Chicago and DePaul University. This fall, she is joining the faculty in the Creative Writing Conservatory at the Chicago High School for the Arts. She has a PhD in Comparative Literature and was the recipient of a Ragdale Foundation residency in 2015.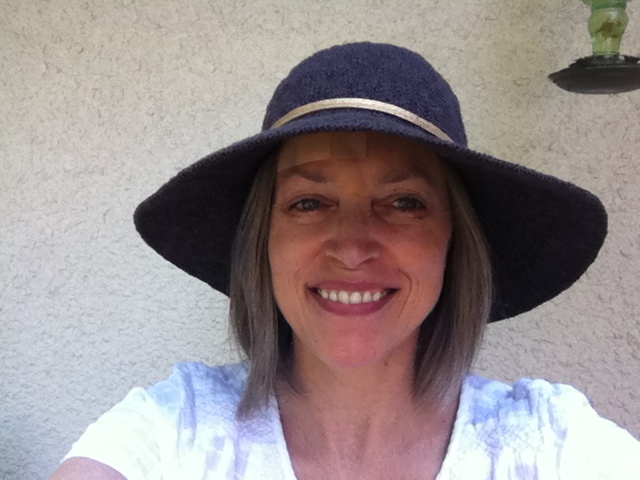 On June 5, 2016 at 1:30 PM, in a meeting room at the Evanston Public Library, poet Nate Marshall asked the thirteen poetry workshop participants to share their favorite words. The answers ranged from the minimalist "tin" to the Portuguese word for tenderness, "ternura," and the vernacular "thing-a-ma-gig." Marshall then spoke persuasively about the possibilities of using one's own vernacular traditions, one's own "slang," in the production of a liberating poetic practice.
As the author of Wild Hundreds (University of Pittsburgh Press, 2014) and editor of The BreakBeat Poets: New American Poetry in the Age of Hip-Hop (Haymarket Books, 2015), Marshall described his own fascination with the word "finna," as in "I'm finna go to the store," a word that might translate as "fixing to" or "going to," but that also carries the connotations of planning, intention, and agency. He then read one of his own poems that includes the word "finna."
In the ensuing discussion, participants explored the difference between avoiding cliché or tired language on the one hand, and the personal and political energy derived from a contextually powerful deployment of vernacular words and phrases. There was also discussion of the idea that all humans, at any given time and place, practice and invent vernacular language, not just so-called "standard" language; in other words, emerging and changing vernacular traditions are a fundamental expression of human poetic creativity.
After this presentation and discussion, Marshall facilitated the peer critique of participants' poems. Each participant circulated a poem, read it aloud, and then listened to the constructive feedback. Marshall led the group in a spirit of collaboration, with warmth, enthusiasm, and respect for diverse aesthetic practice, and wise suggestions for revision.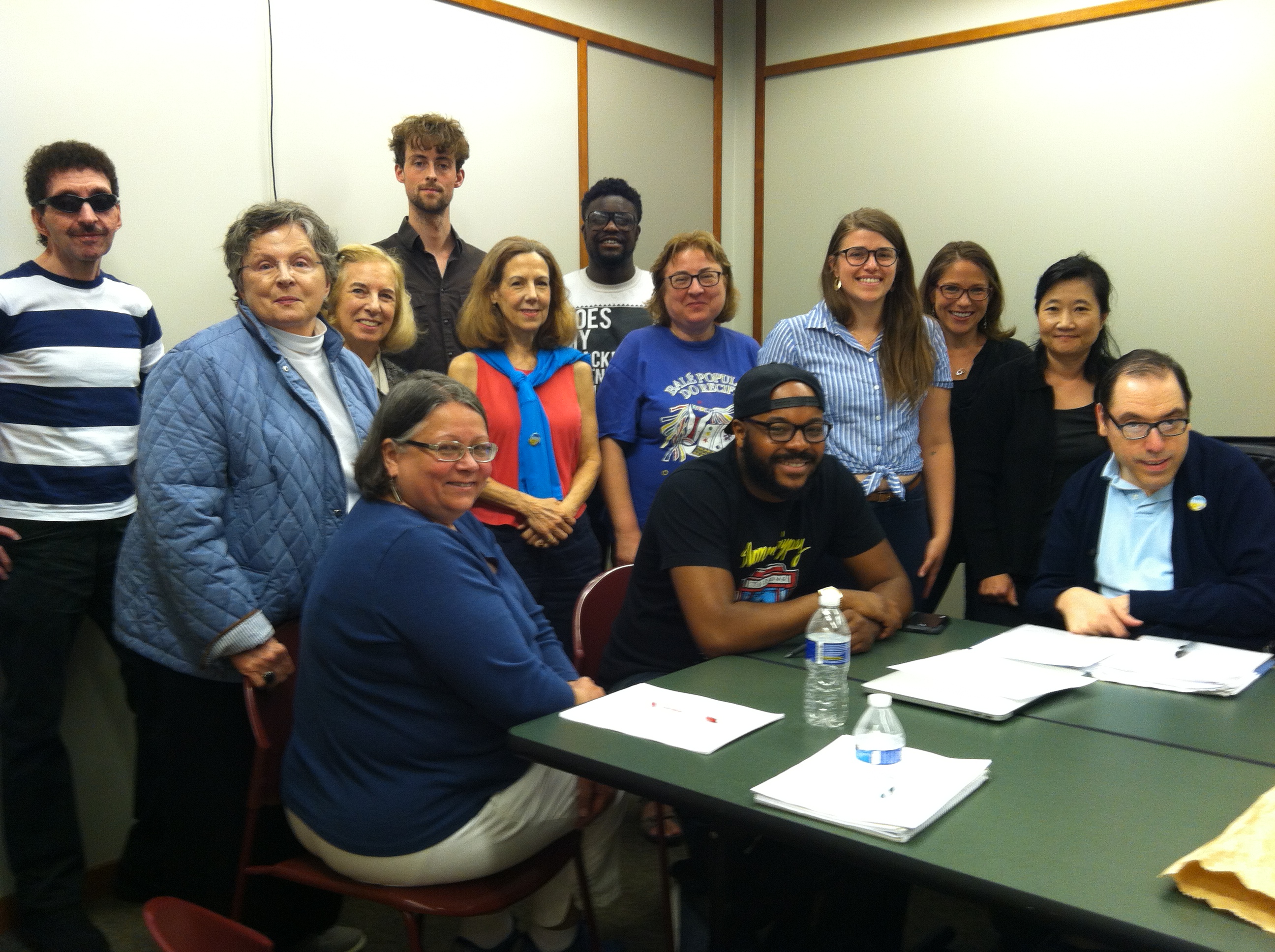 Indeed, RHINO has a long tradition of hosting poetry workshops in the spirit of collaboration. Founded in Evanston, Illinois in 1976 as a grassroots poetry workshop, RHINO began to publish an annual journal in 1978 to support the poetry community in Illinois. Since then, RHINO has become a nationally and internationally recognized journal of literature, publishing poems, flash fiction, and translations by new, emerging, and established writers. As an independent, all volunteer organization, RHINO continues to maintain an active local community presence, primarily through two programs: free monthly workshops led by accomplished poets and RHINO Reads!, a monthly reading series.
Other recent workshop leaders include Keith Leonard on "The Contemporary Ode," Aricka Foreman on "Facing It: Memory, Melancholia and Waking," and Cecilia Pinto on "Creating the World in Words: Poetry as Genesis." Workshops are free and open to the public, and held on or near the fourth Sunday of the month, ten months a year.
Funding from Poets & Writers' Readings & Workshops program has made this program a success! All the workshops are well attended and well received. Several adult participants are "regulars" who return month after month, while others may be attending the first poetry workshop of their lives. RHINO welcomes experienced and novice poets alike. In Dean Young's terms, we like to encourage "the art of recklessness," but in a supportive and informative environment. To find out about upcoming workshops and readings, how to host a RHINO reading in your area, how to donate to RHINO, and how to submit to the RHINO Poetry, please visit our website!
Photos: (top) Virginia Bell. (bottom) Nate Marshall with workshop participants.  Photo credit: Virginia Bell
Support for Readings & Workshops events in Chicago is provided by an endowment established with generous contributions from the Poets & Writers Board of Directors and others. Additional support comes from the Friends of Poets & Writers.