P&W-supported poets Modesto "Flako" Jimenez and Annie Bacon will perform in Alphabet Arts' Puppets & Poets festival December 6 through December 8 at New York's Bushwick Starr theater. The organization's volunteer, Nora Brooks, blogs about the festival.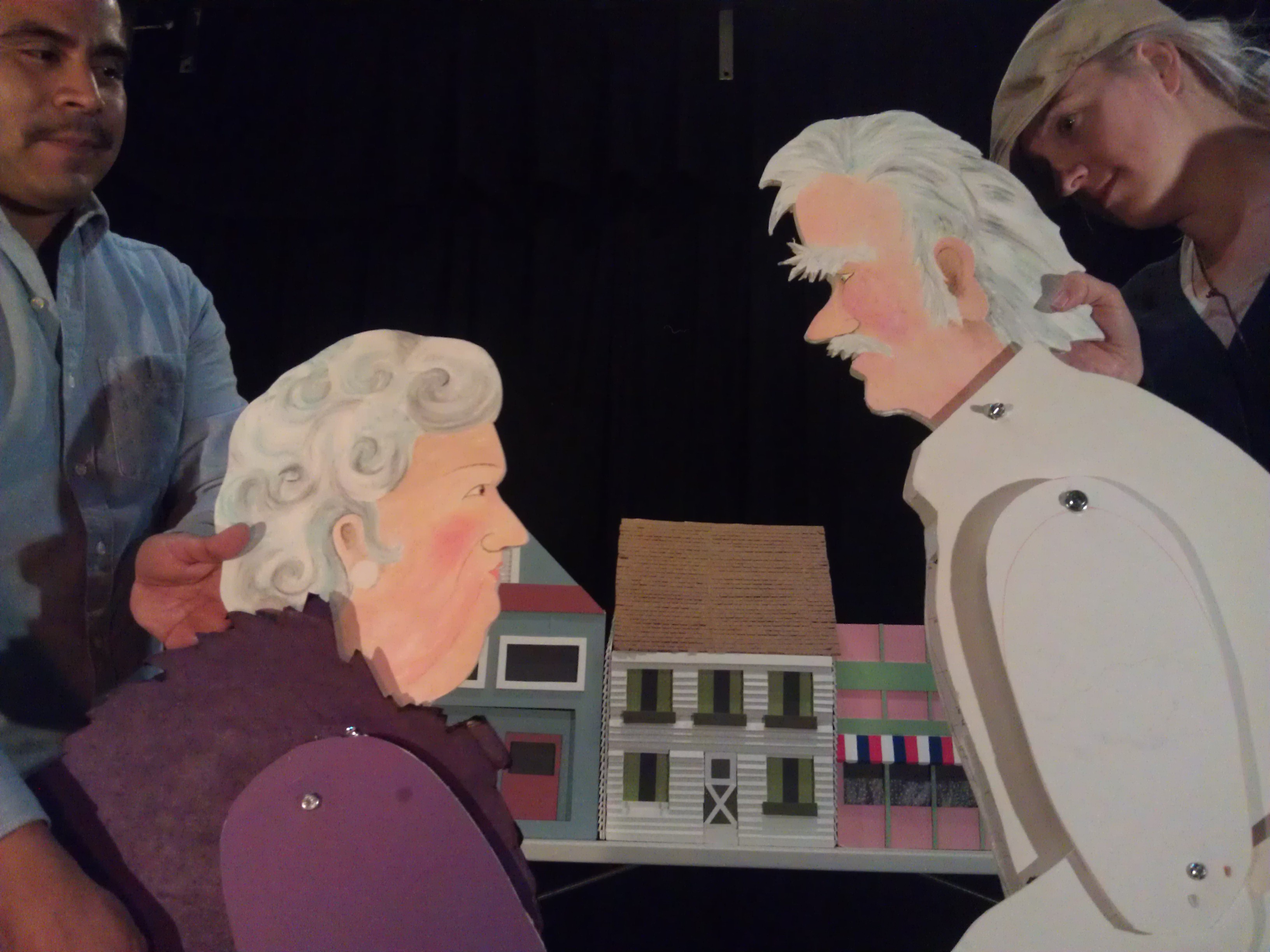 A puppet car with no driver cruises the Brooklyn streets while the rhythmic baritone of poet Modesto "Flako" Jimenez booms out spoken word images of life in the drug trade. This is not your typical poetry reading or puppet show, and that is what makes Alphabet Arts' annual Puppets & Poets festival such a bright light for New York City audiences, particularly those with little access to poetry. Dominican-born poet and actor Jimenez, one of two poets awarded a P&W grant to perform in the upcoming festival, gives a lot of credit to the melding of the two art forms: "The puppetry will connect that visual to your writing, and it'll dance in their brain like no other. It gives them that bridge."

The festival is directed by poet Amber West, who co-founded the nonprofit multi-genre artist collective Alphabet Arts in 2009. That summer a group of artists came together to build and perform The Simpsons writer Mike Reiss' children's book, City of Hamburgers, as a puppet play on her front porch for a neighborhood block party. In 2011, they launched Puppets & Poets to "create and cultivate collaborative hybrid art," the Alphabet Arts' website explains.

Last year the festival expanded by partnering with the Bushwick Starr, a theater that TimeOut recently named Best Off-Off Broadway Venue. The Starr is an incubator for experimental work, including hybrids like Puppets & Poets that build roads connecting distant corners of the artistic universe.

"We're introducing the rich variety and complexity of two of the world's oldest art forms to diverse audiences," West said.

Perhaps physical imagery improvised from lyrical storytelling builds a roadmap through the poetry, or maybe the puppetry introduces a lightness that facilitates access to more difficult material.

"The festival last year had some amazing dark poetry, and the only way the audience was able to take it was through puppetry," Jimenez said. It's that magic combination of the literary and the popular that gives audiences a new way into the work.

This year's festival includes artists from New York, Austin, and Philadelphia and features free, interactive family matinees as well as free field trips and "puppet poem" workshops for students at PS 123, a Title 1 elementary school near the theater.

"With P&W's support, we're bringing in San Francisco poet and musician Annie Bacon, who wrote a verse musical on a ukulele called The Folk Opera," West said. "Alphabet Arts is adapting it to the puppet stage, and Annie and her band will perform alongside our puppeteers."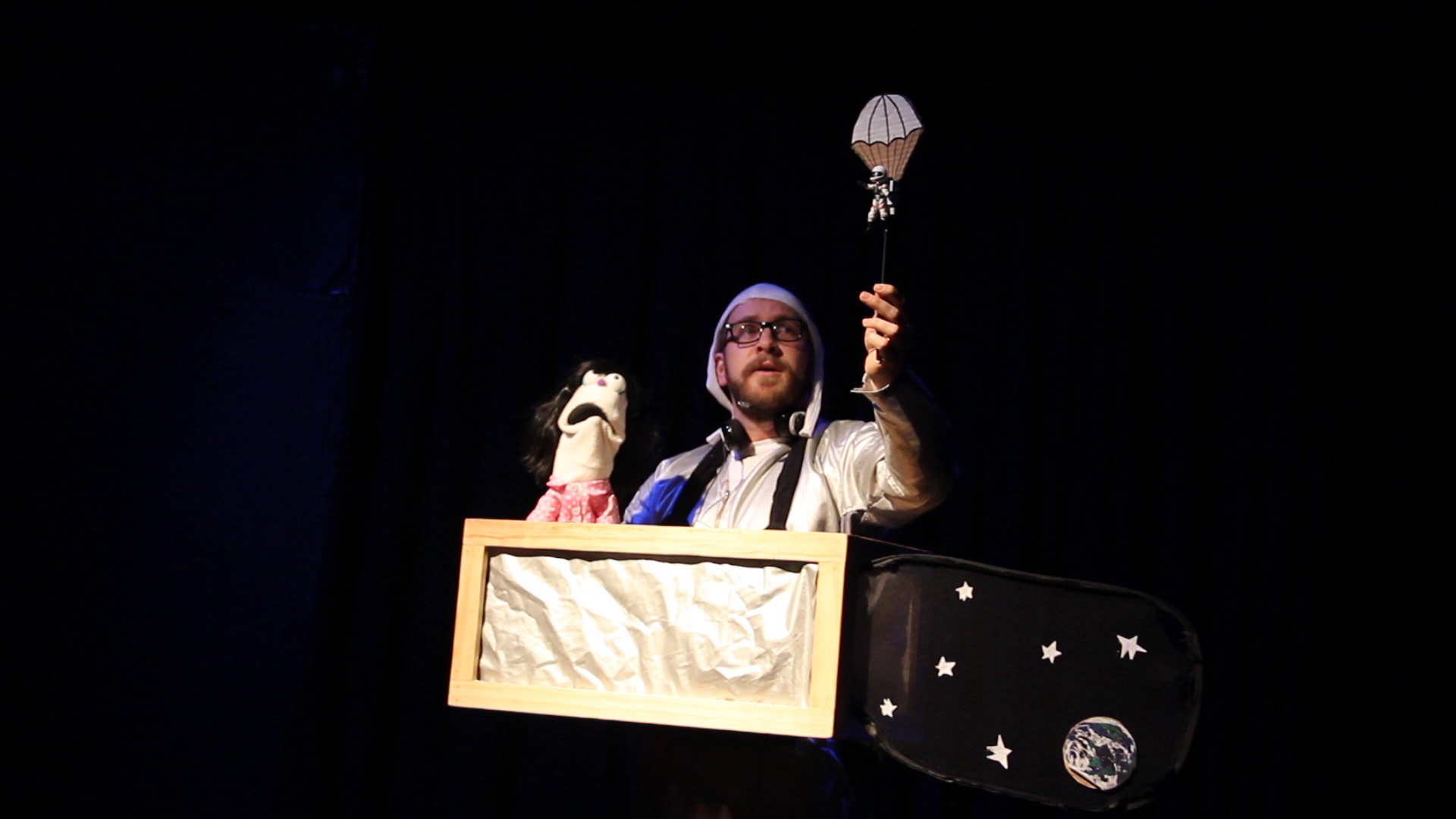 Also featured is Austin performer Zeb L. West's one-man show, Spacetansmananagasm, blends David Bowie's verse with an ancient Japanese puppetry form called kugutsu. The festival is supported in part by the Citizens Committee For NYC and the Brooklyn Arts Council. Funding for the artists and the free programs for low-income children and families is also supported by the community through an Indiegogo campaign.

The third annual Puppets & Poets festival includes ticketed evening cabarets for mature audiences and free family-friendly matinees. For more information, visit alphabetarts.org.
Photos: Top: The Folk Opera (credit: Kirsten Kammermeyer). Lower: Spacetansmananagasm (credit: Jeff Moreaux)
Support for Readings/Workshops events in New York City is provided, in part, by public funds from the New York State Council on the Arts with the support of Governor Andrew Cuomo and the New York State Legislature, and by the New York City Department of Cultural Affairs in partnership with the City Council. Additional support is provided by the Louis & Anne Abrons Foundation, the A.K. Starr Charitable Trust, the Cowles Charitable Trust, and the Friends of Poets & Writers.