Devoya Mayo is a poet, playwright, former radio personality, DJ, tastemaker, and events coordinator with P&W-sponsored The Soulflower Group. Based in Fresno, she dedicates her time to curating events that bridge the divide between the diverse communities residing within California's Central Valley. From 2005–2006, Mayo was P&W's Central Valley outreach consultant. Under the moniker Ms. Soulflower, you can find her spinning music in dimly lit establishments, organizing and hosting gatherings, and creating art via Etsy.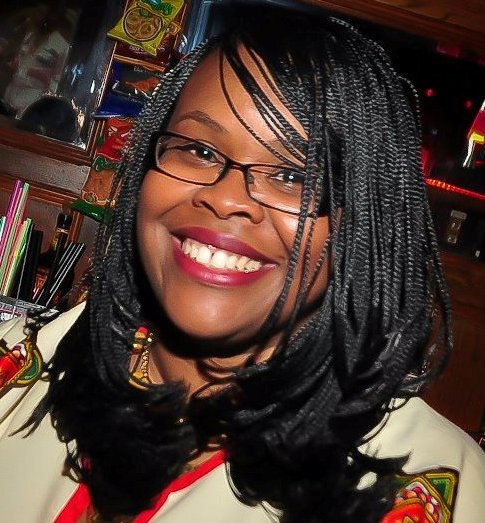 What makes the Soulflower Group unique?
We are a consortium of designers, DJs, musicians, photographers, poets, and organizers connected by the tenet that creativity and culture are essential in building community wellness.

What recent project have you been especially proud of?
The P&W-supported Soulflower Speakeasy featuring Sunni Patterson, along with Stephen Mayu, Connie Owens, and Joy Graves, was the easy standout of the year. Sharing space with someone who had appeared on HBO's Def Poetry Jam, performed at major spoken-word venues, and worked with several well-known artists and performers—including Sonia Sanchez, Wanda Coleman, and Amiri Baraka—was spiritually motivating and an honest-to-goodness awakening. From the moment Sunni walked on stage with her son, she offered us a glimpse into her soul through poetry, reflecting the strife, angst, joy, and hope that many of us were feeling.
How do you find and invite readers?
I find writers via word-of-mouth, social networks, and the occasional open-mic night. You can't walk down the street in a place like Fresno and not run into a writer of some kind. California's Central Valley has always been home to a host of heavy hitters like Connie Hales, Tim Z. Hernandez, Juan Felipe Herrera, Lee Herrick, Philip Levine, and Gary Soto.

What's the craziest thing that's happened at an event you've hosted?
One night a crowd favorite walked on stage, placed a gym bag on a stool, and began to read from his chapbook. As he read about the abuse inflicted by various objects, he began to reach into his bag and toss out the offending objects. He threw boots, belts and, yes, even an iron into a crowd of poetry lovers. Needless to say, there were lots of near misses and, afterwards, we enacted a no-Gallagher-type-antics disclaimer for future events.

How has literary presenting informed your own writing and/or life?
When I'm part of an event, or in the process of curating one, my literary antennae are on high alert. I push myself harder and listen more than I speak, which is hard... let me tell ya. The elements that speak to me, or don't speak to me, inform what I want to provide.
 
What do you consider to be the value of literary programs for your community?
Very few have the power, resources, or authority to demand more programming. This is how we knew we had to do more than just daydream about what it would be like if we were really to invest in our artistic futures.
Photo: Devoya Mayo. Credit: Joe Osejo Photography.

Major support for Readings/Workshops in California is provided by The James Irvine Foundation. Additional support comes from the Friends of Poets & Writers.