P&W-funded Kamilah Aisha Moon currently lives in Brooklyn, New York, and is the author of She Has a Name (Four Way Books). A recipient of fellowships to the Prague Summer Writing Institute, the Fine Arts Work Center, Cave Canem, and the Vermont Studio Center, Moon's work has been featured in several journals and anthologies, including Harvard Review, jubilat, Sou'wester, Oxford American, Lumina, Callaloo, Villanelles, Gathering Ground, and The Ringing Ear. She has taught English and Creative Writing at Medgar Evers College-CUNY, Drew University, and Adelphi University. Moon holds an MFA in Creative Writing from Sarah Lawrence College.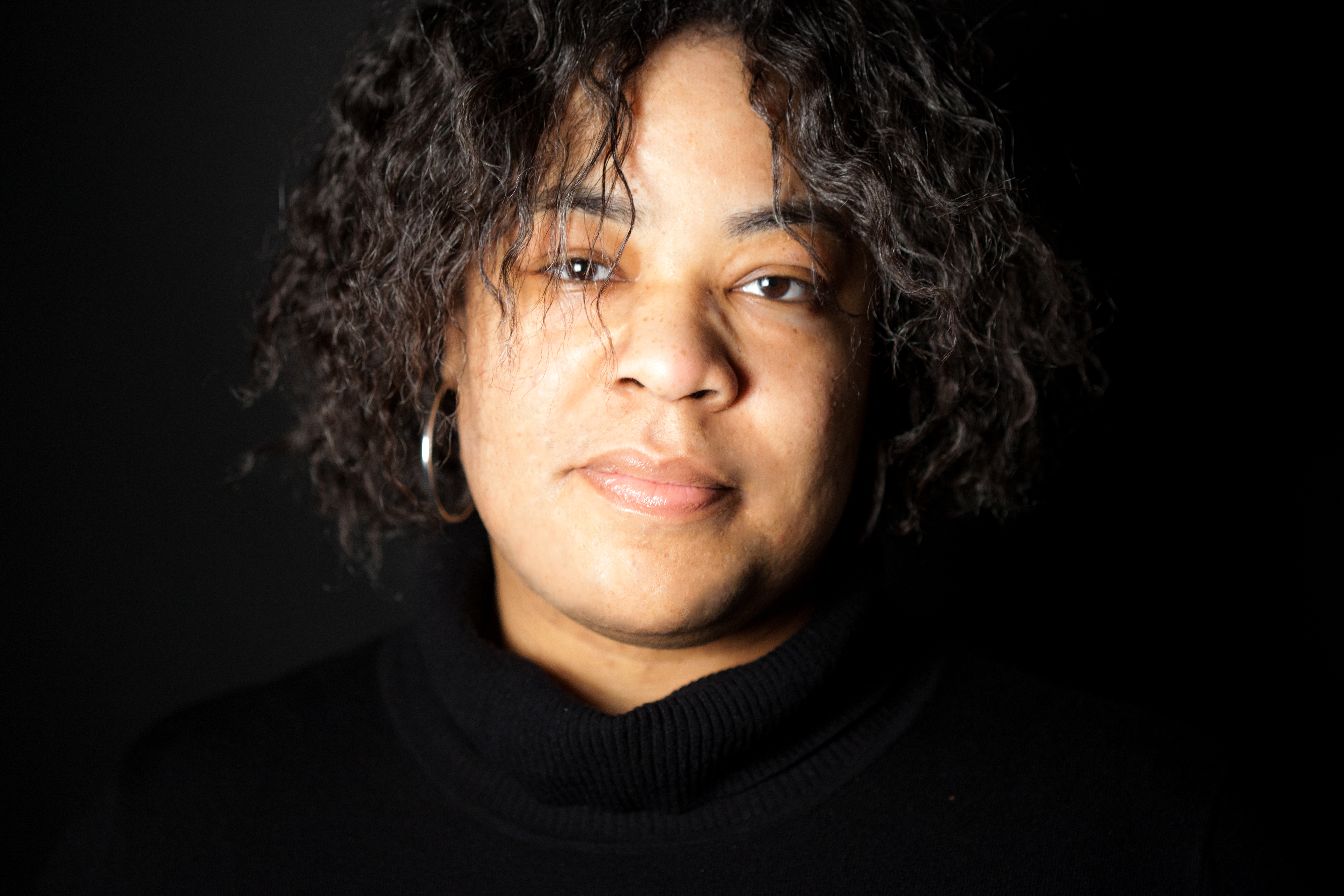 Writing poetry is a solitary endeavor. We carve out (and possibly steal) moments in order to get "the best words in their best order," as Coleridge wrote. And once the poem is on a website, printed in a journal or book, each reader encounters and interprets those words uniquely, alone.
I'm so grateful for public readings and to participate in the literary community this way—freed from society's silos, if only briefly, to acknowledge what we as people mean to each other.
I love writing in part because of a high school teacher who shared with us his passion and expertise. But it wasn't until I went on a promotional tour in college and read my poetry in front of strangers across the Midwest that I was truly claimed by the craft. To read a line that lands emotionally, to convey images that soothe or startle, to see heads nod and the glimmer of recognition in someone's eyes, and to hear the sighs that someone might emit after tasting a good meal, is so gratifying.
For example, I was moved by a farmer from central Illinois who heard me read "Me and My Friends Circa 1981," a poem in which I recall what it was like to grow up in an inner city neighborhood. After the reading he walked to the front of the room and thanked me for taking him back to his own childhood: the tire swing on the tree, the pond he used to splash in, the big porch where he ate homemade ice cream. As he heard about my chain-link swings, roller skates on pavement, and sidewalk chalk galleries, he connected with the universal joy of children enjoying summer regardless of geography. He readily saw himself, a farmer of the Silent generation with a grade-school education in an all-white rural town, in my black female coed words.
While compliments feel good, compelling comments are equally powerful. I appreciate the moments when someone says "I never thought of things this way, until your poem" or "Hey, you really pissed me off" or "I forgot about and stopped caring about this, but now I'll always remember." It is a complete honor when people brave the elements, perhaps pay a door fee, or forgo a cozy night on the couch to sit in a room and hear what a poet like me has to say. When poet Lucille Clifton was still with us on this planet, I loved how she would make me giggle from mirth or cry from devastation and find the redeemable in terrible things. She is famous for saying, "Poetry comforts the afflicted and afflicts the comfortable." Despite being maligned and marginalized by some, poetry's power and longevity are undeniable and vital to society.
I think of the rich, red velvet curtains and slightly beat up music stand at the intimate Perfect Sense Reading Series at Cornelia Street Cafe, hosted by Alissa Heyman. I love the fun and beautiful fervor of the Nuyorican Poets Cafe when Mahogany L. Browne helms the night. I have been nurtured for many years by the wide arms of Bar 13 and LouderArts, equally committed to newcomers and masters, the page and the stage. There's the literary garden cultivated by J.P. Howard, Women Writers In Bloom, and the audacious spectrum across time and aesthetics established by Jason Koo through Brooklyn Poets—from Walt Whitman to Notorious B.I.G.
I want to praise and recognize all of the people who organize such diverse, necessary spaces for readers and writers to gather. Often with little fanfare or compensation commensurate with their level of effort and talent, they make sure we meet regularly to share in this literary ritual that takes place all over the world in amphitheaters, galleries, tiny cafes, and living rooms. Thanks to Poets & Writers for their support of poets and literary venues, and thanks to the organizers and visionaries who conduct these events that celebrate verse and the human spirit, knowing that people will come and be better for it.
Photo: Kamilah Aisha Moon. Photo Credit: Rachel Eliza Griffiths.
Support for Readings/Workshops in New York City is provided, in part, by public funds from the New York State Council on the Arts, and the New York City Department of Cultural Affairs, with additional support from the Louis & Anne Abrons Foundation, the Axe-Houghton Foundation, the A.K. Charitable Trust, and the Friends of Poets & Writers.