P&W-funded Jo Scott-Coe is an associate professor of English and creative writing at Riverside City College in Southern California. Her memoir in essays, Teacher at Point Blank (Aunt Lute), was listed as a "Great Read" by Ms. Magazine. In 2009, she won the NCTE Donald Murray Prize for writing about teaching. Her nonfiction and interviews have appeared in many publications, including Salon, the Los Angeles Times, and Narrative. She is currently at work on a collection of lyric meditations about American public performances of violence since the UT Austin shooting in 1966.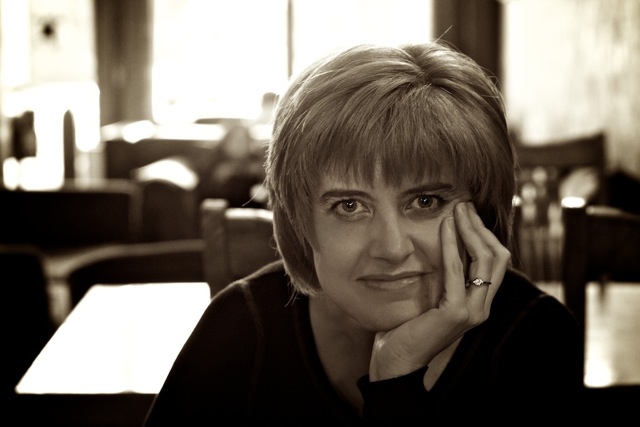 During this season of gratitude, it's important to acknowledge the different kinds of generosity that make writing communities spark and thrive. Experienced writers also learn the generosity that requires us to pay our respects when opportunities come to an end.
This fall, Emeryville-based Memoir Journal published its thirteenth (and final) issue. Its editors not only produced a beautiful publication but also started The (In)Visible Memoirs Project, which gave people from underserved populations in California the chance to bring their stories to life on the page. The goal, in the words of Rachel Reynolds, Program Director, was "to hold space for a multitude of storytellers."
I had the pleasure of facilitating two project workshops this past fall and spring in Riverside. All across California—in places such as Fresno, Yolo, Modoc, and Banning—workshop leaders set up small communities to mentor and encourage writers who might not have room in their lives to write, whether due to professional detours, geographical isolation, financial hardship, or private demons. Some workshops, like Ruth Nolan's in Palm Desert, are organized around marginalized topics, such as dealing with suicide.
During its lifespan, the (In)Visible Memoir Project published two fantastic anthologies, I Speak from My Palms and Lionhearted, each over 250 pages, collecting the best submissions from each workshop. The two volumes demonstrate the energy that can emerge from writing that finds its initial home in small gatherings of people—around a table, in a living room, or at a library—where listening is the first gift.
I saw trust emerge, gradually, between participants in my women's workshop. Women wrote about childhood heroines, their recollections of lost relatives and friends, their apprehensions in parenting and marriage, their perceptions of heritage. Some worked with artifacts and primary documents from their family histories. Each took risks not only in sharing private subject matter, but also experimenting with structures and voices sometimes considered "off limits" for memoir, or for women writing in that genre. After the official conclusion, a core group decided to keep meeting, helping each other move further forward with their stories, poems, and essays. Some are in the middle of books now. One just had a piece published in The Los Angeles Times.
As we say farewell and thank you to Memoir Journal, and as its (In)Visible Memoir Project comes to bittersweet end, it's also a fitting time to consider how we each can appreciate the energy, financial resources, visible and invisible labor invested in creative spaces that sustain us, for as long as we have them.
We can make our gratitude visible through continued acts of writing and by making room for new voices.
Photo: Jo Scott-Coe. Photo Credit: Wes Kriesel.
Major support for Readings/Workshops in California is provided by the James Irvine Foundation. Additional support comes from the Friends of Poets & Writers.