Author of the novel Motown Burning, and the poetry collection Stone + Fist + Brick + Bone, Detroit native John Jeffire teaches English at Chippewa Valley High School where he's organized P&W-supported after-school performances. Jeffire shared with us how these events have enriched the students' lives.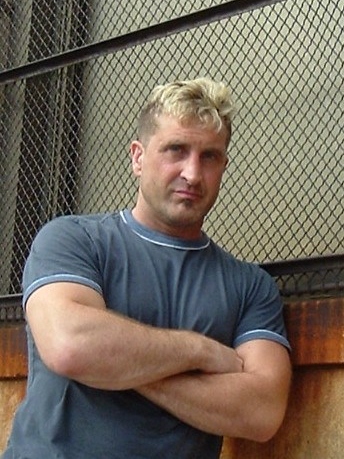 What is your most successful literary program?
Our most successful program is our open mic performance night, which includes Rock the Mic events and the annual Motown Word Fest. We bring over 150 high school kids into our cafeteria on a school night to read, sing, play music, rap, and tell jokes. It's magic. It truly is amazing how diverse and talented the performers are.

What makes your programs unique?
We invite local metropolitan Detroit poets and musicians to perform, and then mix the kids and their acts in with them. Some, such as poet M. L. Liebler, actually bring kids up onto the stage with them to perform. It's a blast.

What are the benefits of your programs for your students?
The performers we've brought in have been very generous with the kids, encouraging them to write and express themselves and keep the faith. It's tough to be a teen today—they are expected to know and be so much more than the kids of my generation. I don't know how they keep up. And here in the Detroit area, times are tough. So many of the kids have lost their homes or their parents have lost their jobs. The world they live in is not always kind to them. It's nice to provide them some hours of sanctuary where textbooks, smart phones, laptops, problems, and pressures are put away, and language is their muse.

What's the craziest thing that's happened at an event you've hosted?
I'm proud to say that in several years of putting on these events we've only had one kid suspended for using inappropriate language. The kids are enthusiastic and eager to express themselves, but they've also been respectful. Most of them are not star athletes or members of student council—this is their one opportunity to shine in front of their peers and open up. They really are brave.

How do you find and invite writers?
I invite people I've heard before at the various literary venues around Detroit. John Lamb, Jabiya Dragonsun, as well as P&W-supported writers La Shaun phoenix Moore, Olga Klekner, jessica care moore, Aricka Foreman, M. L. Liebler, and others are all performers I've seen live and respect a great deal. Most of all, they are people who understand that their participation is going to help expose kids to the magic and power of language.

Has literary presenting informed your own writing life?
I've become more attentive to how emotionally significant and potentially powerful those first experiences reading in front of an audience can be. For some kids, this is the greatest act of courage they've ever taken. I relive that sense of fear and also triumph in sharing words for the very first time.

What is the value of literary programs for your community?
The community celebrates dunks and touchdowns—why not poems, stories, melodies, and words? We give a segment of our student population a chance to be heard and make an impact. This is their big moment and it's celebrated. Even the kids who don't perform benefit—they see poetry in a different light after they experience someone like jessica care moore. Attending just one event, they become turned on to literary art. Mission accomplished.

Photo: John Jeffire. Credit: Lea Jeffire.

Support for Readings/Workshops events in Detroit, is provided by an endowment established with generous contributions from the Poets & Writers Board of Directors and others. Additional support comes from the Friends of Poets & Writers.