P&W–supported poet Michael Cirelli, author of Lobster With Ol' Dirty Bastard, Vacations on the Black Star Line, and Everyone Loves The Situation, remembers his debut book launch in 2008.
In 2008, the crown jewel of P&W support came to me personally. The organization was gracious enough to sponsor my book release party at the Grand Café in Clinton Hill, Brooklyn (since closed). The Grand was one of those magical Brooklyn places where you could run into dozens of writers, musicians, and artists. I could have breakfast with Meshell Ndegeocello and lunch with Toshi Reagon all in the same day.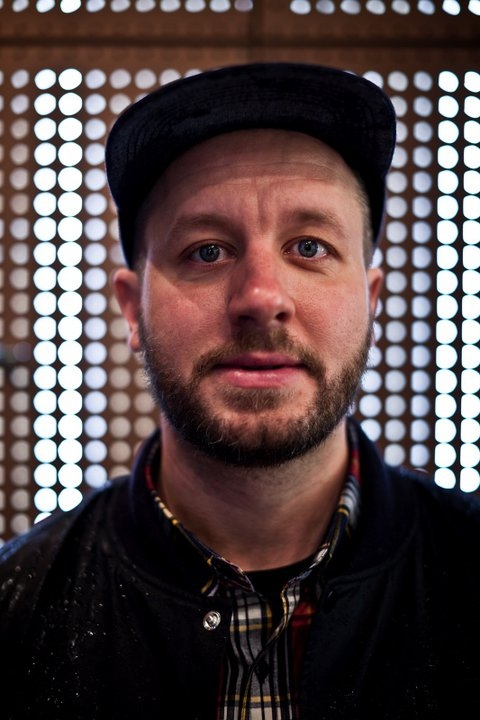 Just a few weeks ago I ran into the woman who used to own the café and reminisced on what an amazing night it was, one of the best in my life. Not only was my first collection released, Lobster With Ol' Dirty Bastard, but my guest readers included the longtime P&W–supported poets Patricia Smith and Willie Perdomo, and the afterparty was deejayed by DJ Reborn (a popular teaching artist at Urban Word NYC). It was truly a memorable night and I was so grateful for P&W's support!
A few months after the book launch, the "debut poets" issue of Poets & Writers Magazine arrived to my Brooklyn home. I had made the debut poets list—I was in the magazine that I'd been reading for more than ten years!
Photo: Michael Cirelli. Credit: NIKE staff.
Support for Readings/Workshops in New York City is provided, in part, by public funds from the New York State Council on the Arts, and the Department of Cultural Affairs, with additional support from the Louis & Anne Abrons Foundation, the Axe-Houghton Foundation, the A.K. Starr Charitable Trust, and Friends of Poets & Writers.