Since 2010, P&W-supported poet and spoken word artist Clara Nura Sala has been conducting poetry workshops with veterans. We asked Clara to describe the experience.
Sponsored by Elders Share the Arts, I'm teaching a poetry workshop for veterans at the Veteran's Hospital on 23rd Street in Manhattan. Participants come from across New York City, from Staten Island to the Upper West Side. The veterans vary in age, but the majority are between the ages of fifty-five and seventy—having served in the Korean, Vietnam, and/or Gulf Wars. The participants seldom bring up their war experiences directly. However, it does come up organically in the context of their poems.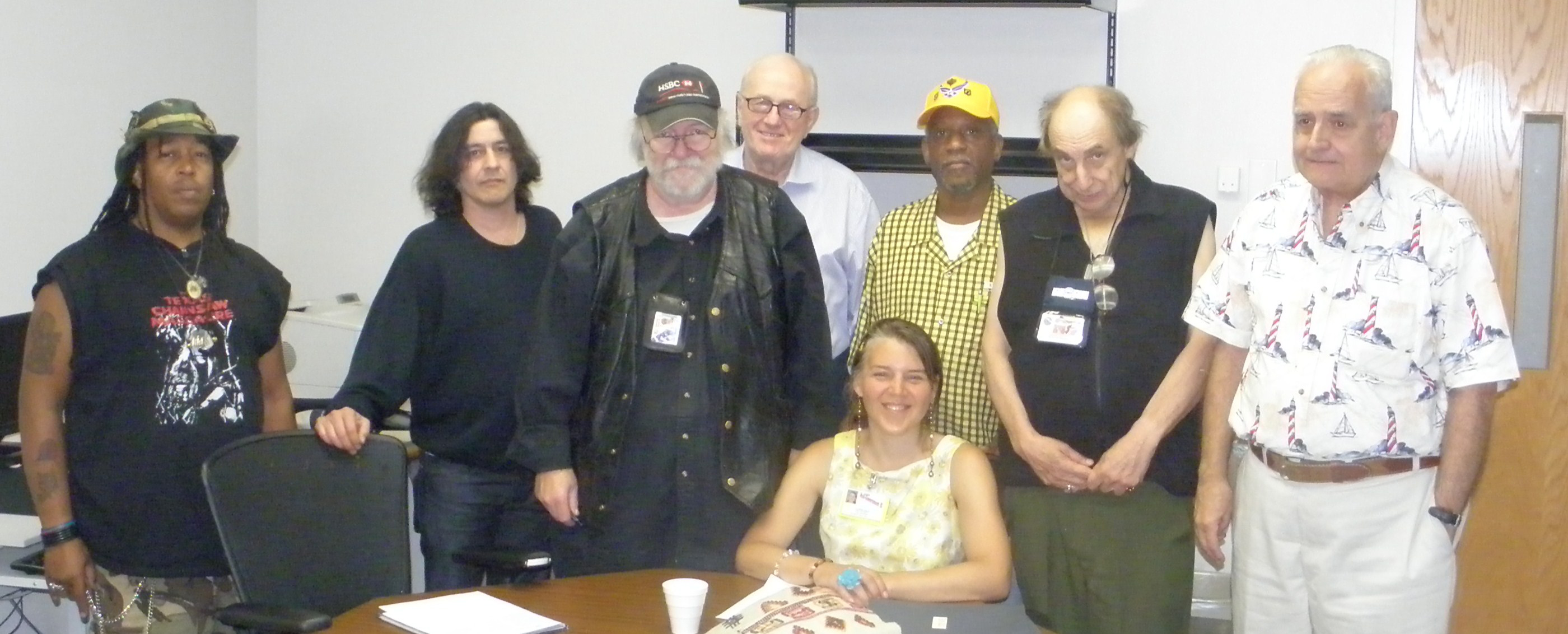 I like to push them to the edge of discovery, emotionally and creatively. These amazingly talented group of men respond with original, moving, and very well-crafted poems. I've introduced stream-of-consciousness and improvisational writing exercises. I've also introduced contemporary poets, such as Billy Collins, Mary Oliver, Joy Harjo, and e.e. cummings. We share our poems aloud, and offer praise and constructive criticism. I say "we" because I consider myself part of the class, not just the facilitator. I write along with the class. I am in the experience with them, and they inspire me to write wonderful and spontaneous poems.
Some participants have expressed that the workshop has become therapeutic. I take this as a high compliment to the workshop's structure, which allows for both maximum creative expression and intimately personal discussions. These men have been greatly affected by their experience with war (most of them suffer from post-traumatic stress disorder and a couple have schizophrenia). The group is so loving, caring, and kind and extremely supportive of each other. I am honored to know them, to share their lives, their art, and their vulnerability.
Photo: Clara Nura Sala and workshop participants.  Photo Credit: Gregory Hicks.
Support for Readings/Workshops in New York City is provided, in part, by public funds from the New York State Council on the Arts, and the Department of Cultural Affairs, with additional support from the Louis & Anne Abrons Foundation, the Axe-Houghton Foundation, the A.K. Starr Charitable Trust, and Friends of Poets & Writers.