Christen Clifford is a feminist performance artist, writer, and mother. She teaches at the New School and is a curator for the Experiments & Disorders literary series at Dixon Place. Her essay "Mother, Daughter, Moustache," about gender and aging, was published in the bestselling anthology Women In Clothes and called "a standout essay" by Bookforum. Clifford has been published in Salon, Hyperallergic, the Brooklyn Rail, Smith Magazine, and has work forthcoming in WITCHES. She has an MFA in creative nonfiction from the New School Writing Program, where she won the Nonfiction Award. She is the recipient of a NYFA Fellowship, a volunteer mentor with Girls Write Now, and lives in Queens and online @cd_clifford.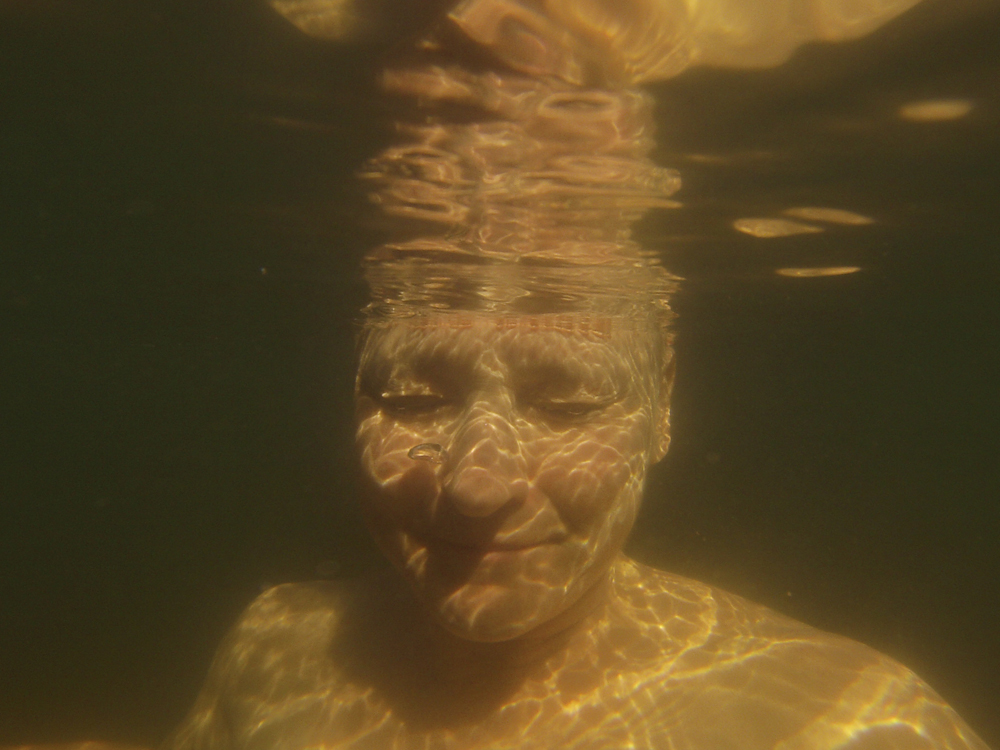 Dixon Place is one of New York's oldest art spaces dedicated to creating new work. Since 1986, we have been a nonprofit institution committed to supporting the creative process by presenting original works of theatre, dance, music, puppetry, circus arts, and visual art at all stages of development. We hope to encourage diverse artists of all stripes and callings to take risks, generate new ideas, and consummate new practices.
Experiments & Disorders is Dixon's longest continuously running literary series; Tom Cole and I have been curating it together for the last seven years. Each year we have six to eight readings, depending on budgets and scheduling. Usually, Experiments & Disorders is the second or third Tuesday of the month. Tom and I are committed to new work—we always find some writers through submissions, and we often like to pair a less experienced writer with a more experienced writer, though that doesn't always happen. We love to pair works across genres, so that in one evening we might have fiction read by the author and a performance text read by actors, or a poet and an essayist.
I moved to New York in 1989 and I was terrified of Dixon Place, but I'd heard about it. It was in a loft on the Bowery and real artists did crazy art there. As a white Catholic girl from a working class family in Buffalo, I was too scared to go to Dixon Place! Ellie Covan started Dixon out of her apartment and now, thirty-one years later, it's a gorgeous downstairs theatre fully accessible with an upstairs lounge and bar. At Dixon, I saw the hilarious Reno, lots of dance, Tom Murrin, and experienced the workshops of Taylor Mac. I think it's kind of funny that I wound up as a curator at Dixon Place. 
It's a home for experiments. I love all of the new work! Last month, we had Heidi Julavits and Leslie Jamison, and they both read work that they'd never read before. It was such an intimate gift.
Our upcoming events include Alex Borinsky and Marisa Crawford on April 18, Jenny Offill and Hafizah Geter on May 16, and Mary Gaitskill will be reading on July 18.
We are so grateful for the Poets & Writers grants that help support the writers that read at Dixon Place. This support means our writers get more money, and hopefully more respect, which we hope all leads to even more time to write.
I am healed by our poets and writers. That hour in the near dark at a reading, surrounded by language and humans, saves me and gives me hope.
Support for the Readings & Workshops Program in New York City is provided, in part, by public funds from the New York State Council on the Arts, and the New York City Department of Cultural Affairs, with additional support from the Louis and Anne Abrons Foundation, the Axe-Houghton Foundation, the A.K. Starr Charitable Trust, and Friends of Poets & Writers.
Photos: (top) Christen Clifford (Credit: Christen Clifford). (middle) Candace Williams (Credit: Christen Clifford). (bottom) Celeste Finn and Buzz Slutzky (Credit: Christen Clifford).