Longtime P&W-supported poet and author of the collections Raw Air, Night When Moon Follows and Convincing the Body Cheryl Boyce Taylor blogs about the late P&W-supported poet Rodlyn Douglas.
In 2004, I took a leave of absence from the P&W-sponsored Lincoln Square Neighborhood Center's senior writing workshop. I sought out Rodlyn Douglas, a warm and talented poet/performer from Trinidad, to be my replacement. Rodlyn could break into laughter one minute and prayer the next. She knew how to pull work out of people and enjoyed working with seniors.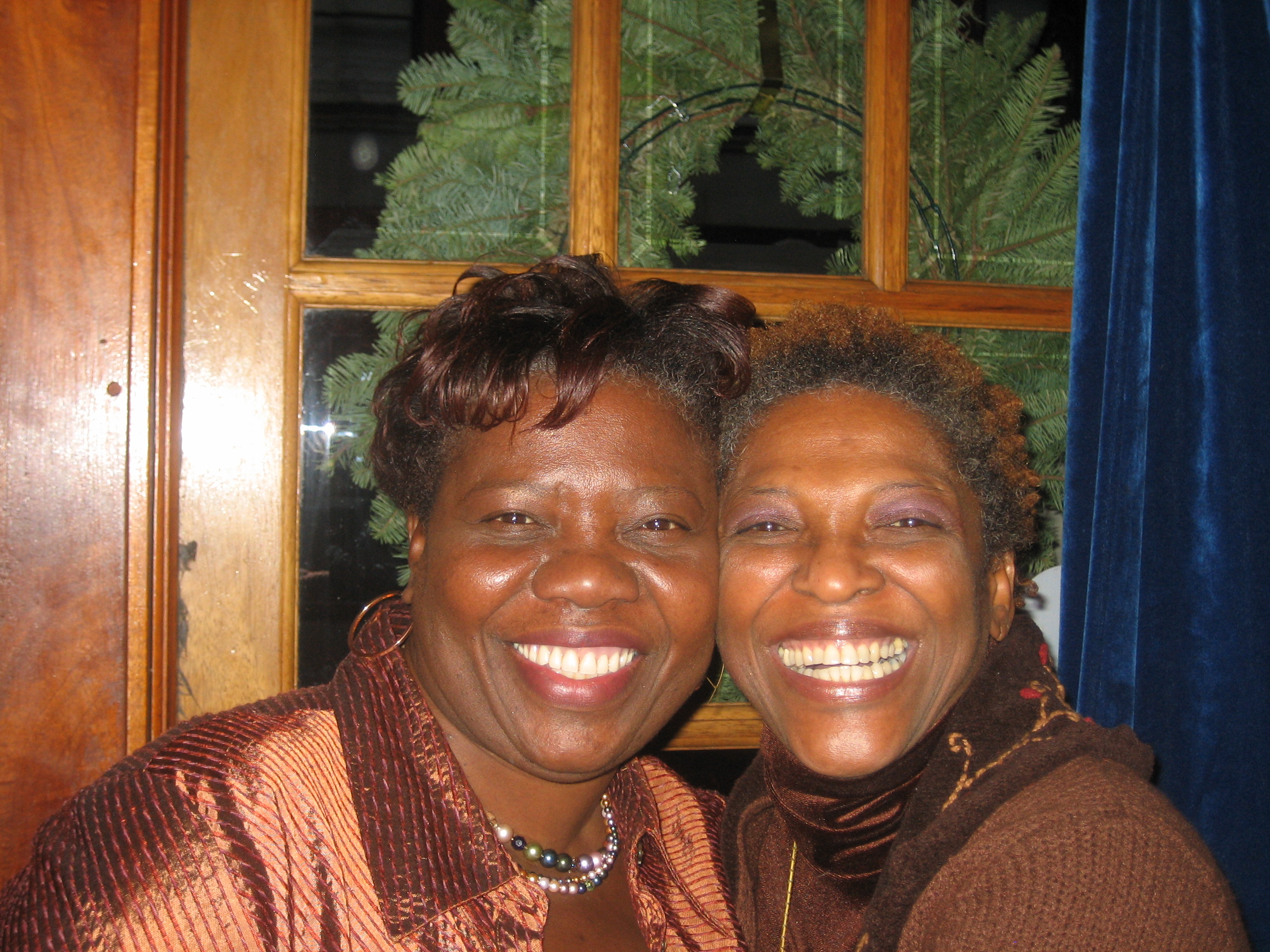 Each week the group read poems by poets they had never heard of before. Whenever participants asked about her life or her work, Rodlyn never hesitated to share her personal stories.
Rodlyn charged the group with exploring their silences, to look within and be honest. Rodlyn encouraged them to leave a legacy of truth and dignity.
When the group had difficulty opening up, she would say, "Memories and Stories: Once Upon A Time!" This phrase opened doors to hidden places in their lives and enabled them to write from experience and memory. The phrase also became the title of their anthology, edited and published by Rodlyn in 2009.
It is important for me to note that Rodlyn completed this anthology during a period when she was seriously ill. Throughout it all, Rodlyn always expressed to me how proud and happy she was to be able to teach poetry, the work she loved so much.
Photo: Cheryl Boyce Taylor and Rodlyn Douglas. Credit: Desciana Swinger.
Support for Readings/Workshops in New York City is provided, in part, by public funds from the New York State Council on the Arts, and the Department of Cultural Affairs, with additional support from the Louis & Anne Abrons Foundation, the Axe-Houghton Foundation, the A.K. Starr Charitable Trust, and Friends of Poets & Writers.