In August, Bushra Rehman celebrated the launch of her first novel Corona (Sibling Rivalry Press). Corona was featured in Poets & Writers Best Debut Fiction issue. The Readings & Workshops program is co-sponsoring the book event An Ode to Corona with the South Asian Women's Creative Collective and Rehman's writing workshop Two Truths and a Lie: Writing Autobiographical Fiction. This blog is a continuation of last week's Two Truths and a Lie post.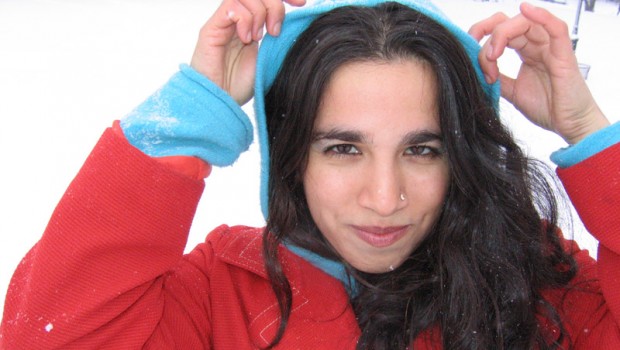 One of the drawbacks of writing autobiographical fiction is that the people in your head are not imaginary. They're real. They're the people you love the most and are most afraid of losing. In the workshop Two Truths and a Lie: Writing Memoir and Autobiographical Fiction, we spend time working through these fears. I wanted to share some tips for overcoming them.
Thinking Is Not Writing
You can end up using your imagination to create all the scenarios in which your mother is hurling platters, your father is explosively silent, and you are left out of all future family holidays until your little nieces and nephews, who once had gathered up in your lap, no longer know your name. All of this might happen, but you can spend so much time worrying about these possibilities that you may never get to the writing.
The truth is you don't know the shape your work will take until it is written. Yes, you may feel a burning anger in the beginning, but when you write the story, you might be surprised by the gentle and compassionate portrayals you create. The very writing of the narrative will transform you and your memories.
Writing Is Not Publishing
Sometimes it takes years to find the right publisher. It took me six to find one I love, Sibling Rivalry Press. But those years were necessary, not only for the growth of the book, but for my own readiness to present my work to the world. So, write! You don't know who you will be by the time you find a publisher. You never even have to publish. I trick myself every time by saying I won't. It's one way I've learned to be honest in my writing--by lying to myself.
Listen To Dorothy Allison
Allison, author of the unforgettable Bastard out of Carolina, was asked how she could create such brutally honest portrayals of the people in her life. She said you had to tell all you could about your characters, create three-dimensional portraits, so the reader could come to understand and even love them. She said, "If you tell enough … even if you use a character based on people you know, you don't create an act of betrayal. It is when you use characters in small ways that you betray them."
To tell enough, you may have to dig deeper into your memories, read old letters and diaries, really remember--but isn't this why you're writing autobiographical fiction in the first place?
What a Coincidence That Everyone in This Class Is Innocent!
Allison also said, "I don't believe you can be any good as a writer if you're trying to hide yourself." You can't be like the preacher who only points out the sins of others. In your writing, you have to reveal your own sins as well.
I Don't Make You Look Bad. You Make You Look Bad.
Let's say you are innocent, but others have accidentally or purposefully hurt you. This is when I remember this advice from one of my favorite writers, Ed Lin. His words hit the bull's eye in my mind. When people get upset about your writing, they're upset that a certain truth, crime, or terrible memory has been brought out into the light. The writing is an explosion, but it gives the opportunity of transformation by forest fire, rather than slow suffocation. Most likely these truths have been stifling the relationship for years. In our writing we have the conversations with people we never have in real life. Sometimes with the writing, the conversations begin.
Lay Your Body Down on the Train Tracks
When I was younger, I spent all my free time in the library. The world I wanted to live in was the world of books, but every door I opened led to a room that wasn't my own. I now know why. Not only is it difficult to find a publisher who wants to present the story of a Pakistan-American woman who is not oppressed, it's difficult for us to overcome the family and community taboos of writing our own stories.
But for those of us who are called to this craft, we know we must write. Because it's true, your mother, father, brother, sister or cat could end up hating you, but if you don't write, you'll end up hating yourself. Ultimately, we write not for the world but for our own souls.
Photo: Bushra Rehman. Credit: Jaishri Abichandani
Support for Readings/Workshops in New York City is provided, in part, by public funds from theNew York State Council on the Arts and the New York City Department of Cultural Affairs, with additional support from the Louis & Anne Abrons Foundation, the Axe-Houghton Foundation, The Cowles Charitable Trust, the Abbey K. Starr Charitable Trust, and the Friends of Poets & Writers.