Submissions are currently open for the North Carolina Writers Network (NCWN) Thomas Wolfe Fiction Prize, given annually for an unpublished short story. The winner receives $1,000 and possible publication in the Thomas Wolfe Review.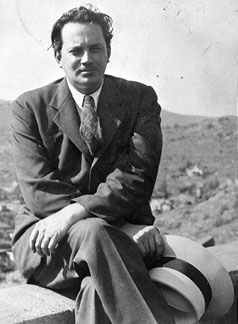 All writers, regardless of location, are eligible to apply. Using the online submission manager, submit two copies of an unpublished short story or self-contained novel excerpt of up to 3,000 words, along with a $25 entry fee ($15 for NCWN members), by January 30. Writers may also submit via postal mail to: North Carolina Writers Network, Thomas Wolfe Fiction Prize, Great Smokies Writing Program, Attn: Nancy Williams, One University Hts, UNC Asheville, NC 28804. The winner will be announced in early April. Visit the website for more information.
Administered by the Great Smokies Writing Program at the University of North Carolina in Asheville, the Thomas Wolfe Fiction Prize honors celebrated North Carolina novelist Thomas Wolfe (1900–1938), a contemporary of William Faulkner who influenced many authors of modern American literature. The award has been given annually since 2006; previous winners include Mesha Maren (2015), Susan Levi Wallach (2014), Jude Whelchel (2014), and Kevin Winchester (2013).
Photo: Thomas Wolfe