See writers who are published in this journal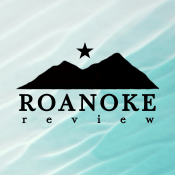 Genres Published:
Poetry, Fiction, Creative Nonfiction
Accepts Unsolicited Submissions:
Accepts Simultaneous Submissions:
Editorial Focus
We publish 3-7 featured pieces every month--focusing primarily on poetry, creative nonfiction, fiction, flash, graphic narrative, and visual poetry. 
On occasion, we review small press, literary books or invite authors published with Roanoke Review to contribute podcast readings and interviews. 
Tips From the Editor
Roanoke Review was founded in 1967 by Roanoke College student Edward A. Tedeschi and teacher Henry Taylor, who went on to win the Pulitzer Prize in poetry for The Flying Change in 1986. For over half a century, the Review has established itself as a home for new and established authors writing in both traditional and experimental forms. 
We encourage writers of all backgrounds to submit work, including those who are historically underrepresented in literary circles.
(If you try to submit during our open period but find submissions closed, that means we've hit our cap for the month. Please come back on the first of the following month.) 
Contact Information
Mary Crockett Hill, Editor
Roanoke College / 221 College Ln
Last updated: Nov 06, 2022