See writers who are published in this journal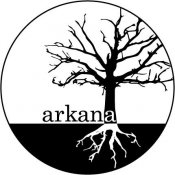 Genres Published:
Poetry, Fiction, Creative Nonfiction, Translation
Accepts Unsolicited Submissions:
Accepts Simultaneous Submissions:
Editorial Focus
Arkana is the journal of mysteries and marginalized voices. It seeks and fosters a sense of shared wonder by publishing inclusive art that asks questions, explores mystery, and works to make visible the marginalized, the overlooked, and those whose voices have been silenced.
Tips From the Editor
We publish work by established and emerging writers unaffiliated with the University of Central Arkansas. We accept previously unpublished fiction, poetry, creative nonfiction, scripts for the stage or screen, translation, artwork, and illustrated narrative through our Submittable submission manager.
Simultaneous submissions are always welcome. We only ask that you withdraw your piece as soon as you accept another opportunity.
Last updated: Jun 17, 2023