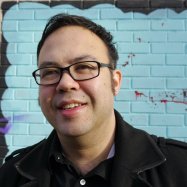 Publications & Prizes
Poetry
Anthologies:
The World I Leave You: Asian American Poets on Faith and Spirituality
(
Orison Books
, 2020)
,
The Poet's Quest for God: 21st Century Poems of Faith, Doubt, and Wonder
(Eyewear Publishing, 2016)
,
Free Monster Poems
(Hyacinth Girl Press, 2015)
,
Aspects of Robinson: Homage to Weldon Kees
(Backwaters Press, 2011)
,
Don't Blame the Ugly Mug: Ten Years of Two Idiots Peddling Poetry
(Tebot Bach, 2011)
,
Blue Arc West: An Anthology of California Poets
(Tebot Bach, 2006)
,
Homage to Vallejo
(Greenhouse Review Press, 2006)
,
Literary Angles
(Sybaritic Press, 2005)
Books:
,
The Lost Country of Sight
(Anhinga Press, 2008)
Chapbook:
Leviathan
(Hyacinth Girl Press, 2016)
Translation
Book:
The Book of Cranes: Selected Poems of Zang Di
by , translated from the
Chinese
(Vagabond Press, 2015)
Prizes won:
Elgin Prize for Science Fiction & Fantasy Poetry Chapbook (for Leviathan). 2016.
DJS Translation Prize (for co-translations of 10 contemporary Chinese poets). 2012.
Philip Levine Prize for Poetry (for The Lost Country of Sight). 2007.
Prairie Poetry Friends' Prize (for "Adrift"). 2004.
More Information
Identifies as:
Asian American, Canadian, Chinese, Mixed-Race
Last update: Oct 28, 2022