See writers who are published in this journal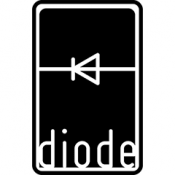 Genres Published:
Poetry, Creative Nonfiction
Accepts Unsolicited Submissions:
Accepts Simultaneous Submissions:
Editorial Focus
Diode Poetry Journal is looking for poetry that excites and energizes, that uses language that crackles and sparks. It is looking for poetry from all points on the arc, from formal to experimental.
Tips From the Editor
Simultaneous submissions are welcomed, but please notify us if they're accepted elsewhere. Diode does not accept previously published work.
Contact Information
Virginia Commonwealth University Qatar
Last updated: Feb 02, 2023