See writers who are published in this journal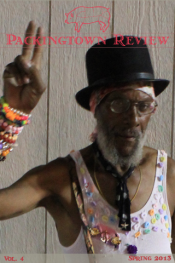 Genres Published:
Poetry, Fiction, Creative Nonfiction, Translation
Formats:
Online, Digital, Audio, Video
Accepts Unsolicited Submissions:
Accepts Simultaneous Submissions:
Editorial Focus
Comrades, sisters, brothers, and members of the human family, we have long joined the struggle to destroy the imperialist white supremacist capitalist heteropatriarchy. We resist sentimental urges of the national and canonical. We refuse joyless institutional programs. Non-affiliated and promiscuous, we embrace translation, adaptation, outsider art, and experimentation. We offer radical solidarity with the subaltern. Skeptical, paradoxical, and always with a sense of humor, we believe that another world is possible.
Last updated: May 01, 2023