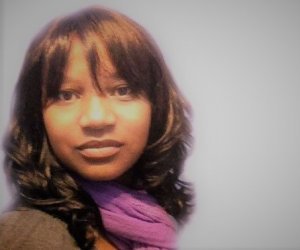 Publications & Prizes
Prizes won:
2018: Recipient of a Turner Research and Travel Award for Poetry (Accra, Ghana).
2018: "Old Testament on West Preston," selected from a competitive pool of statewide entries, wins placement in the Baltimore Review's Maryland Writers Special Issue. One of ten writers chosen, Allen is featured alongside Karen Houppert, Associate Director of the Master of Arts Writing Program at Johns Hopkins, and Grace Cavalieri, Maryland Poet Laureate and radio host of "The Poet and the Poem" at the Library of Congress.
2019: "Quartered" is set to music and performed by composers at The Peabody Institute.
2020: "The Goldilocks Zone in Watermelon" is nominated by the Ilanot Review for the Best of the Net Anthology, published by Sundress Publications.
2020: "American Reel," a debut poem collection, is runner-up in the New Poetry and Prose Series Competition, sponsored by University Press of Kentucky, judged by Camille Dungy and other distinguished members of the board.
2020: "Hot Body, Cold Body, Working Body" is a finalist in the Mikrokosmos Poetry Contest, sponsored by Wichita State University, judged by poet Michael Kriesel.
2020: "Basquiat, Three Ways" is a finalist in the Quarterly West Poetry and Prose Contest, sponsored by the University of Utah, judged by award-winning writer Peter Markus.
2020: Served as First Reader for the 2021 Mountain West Writer's Contest, judged by prized proser Vi Khi Nao and poet Carmen Giménez Smith, a Guggenheim Fellow.
2021: "Zoom," a persona poem, wins the Kay Murphy Prize for Poetry, judged by multi-award-winning poet and literary scholar Trace Peterson.
2021: "The Lucy Papers," a poem trio, is longlisted in Frontier Poetry's New Voices Contest, judged by prize-winning poet and critically acclaimed author Donika Kelly.
2021: Recipient of the University of Maryland Women's Forum (USMWF) Award.
2021: "Basquiat, Three Ways" is nominated for the Best of the Net Anthology.
2021: "The Awakening at Hains Point" is shortlisted for Room Magazine's Creative Nonfiction Prize in Vancouver.
2022: "Persona Picnic," a poem, is accepted for publication in Boulevard Magazine.
2022: "I read you &" and "Sottobosco," two poems, are accepted for publication in the Hopkins Review, a journal of literature and culture from the Writing Seminars at Johns Hopkins University.
2022: "Sappho Reporting, Somewhere in Texas" is a finalist in the Black Warrior Review summer poetry contest, judged by Pulitzer Prize winning poet Diane Seuss.
Last update: Nov 25, 2022