This week's installment of Ten Questions features Brandon Taylor, whose debut novel, Real Life, is out today from Riverhead Books. Taking place over the course of a single weekend, Real Life concerns an introverted young graduate student, Wallace, who is working toward a biochemistry degree. The only Black student in his cohort and having grown up in poverty, unlike many of his wealthy peers, Wallace contends with both micro and overt aggression in every space. From the lakeside, to the lab, to the bedroom, he is always weighing and analyzing how to approach each new interaction—even among his closest friends—and is wary of the not insignificant cost of offering up his full vulnerable self. "This book blew my head and heart off," writes Kiese Laymon. "For a debut novelist to disentangle and rebraid intimacy, terror, and joy this finely seems like a myth. But that, and so much more, is what Brandon Taylor has done in Real Life." Brandon Taylor is the senior editor of Electric Literature's Recommended Reading and a staff writer at Literary Hub. He is the recipient of fellowships from the Lambda Literary Foundation, Kimbilio Fiction, and the Tin House Summer Writer's Workshop. A graduate of the Iowa Writers' Workshop, his fiction and nonfiction have also appeared in Catapult, the New Yorker, O, The Oprah Magazine, them, and other outlets.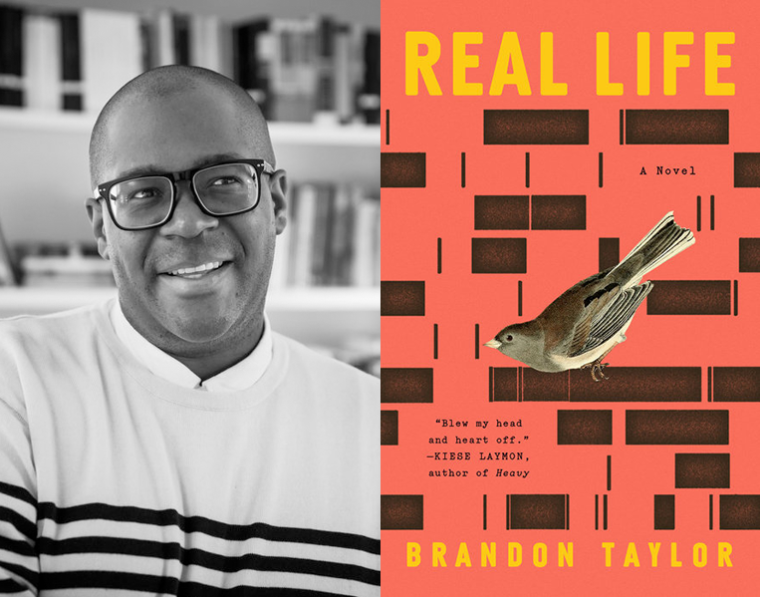 1. How long did it take you to write Real Life? 
Five weeks.
2. What was the most challenging thing about writing the book? 
Telling the truth about the kinds of things that go on in progressive, liberal spaces without being polemical and without flattening the complexity of the characters.
3. Where, when, and how often do you write? 
I write either at home or in a café, and I write almost every day. I can write at almost any time of the day. For a while, I was most productive at night, then mornings. Now it's just whenever there's a moment.
4. What are you reading right now? 
Right now, I am reading Alison Weir's Lancaster & York. 
5. Which author, in your opinion, deserves wider recognition? 
Mavis Gallant, always Mavis Gallant.
6. What is the biggest impediment to your writing life?
My own laziness and self-doubt.
7. What is one thing that your agent or editor told you during the process of publishing this book that stuck with you? 
It's probably when my agent described my book as "Kinfolk meets a gay version of Friends."
8. What is one thing you might change about the writing community or publishing industry? 
I would like to see substantially less virtue signaling, and more transparency about the economics of the whole enterprise. Also, a living wage. 
9. Who is your most trusted reader of your work and why? 
My friend Huxley. We've been reading each other's work since our early twenties. He's such a perceptive and sensitive reader. And he writes sentences that make me want to be a better writer. 
10. What's the best piece of writing advice you've ever heard?
Alexander Chee once said something like, When you put something that actually happened to you in a story, you have to privilege the needs of the story and not merely what happened. I don't remember the exact quote, but I think about that all the time.