Writers tend to have their favorite local bookstores. The one where the staff members are mostly poets. The one with the secret reading nook in which you can sit and sample the wares. The one that sells out-of-print titles from a discount bin. The one you can't imagine your neighborhood without.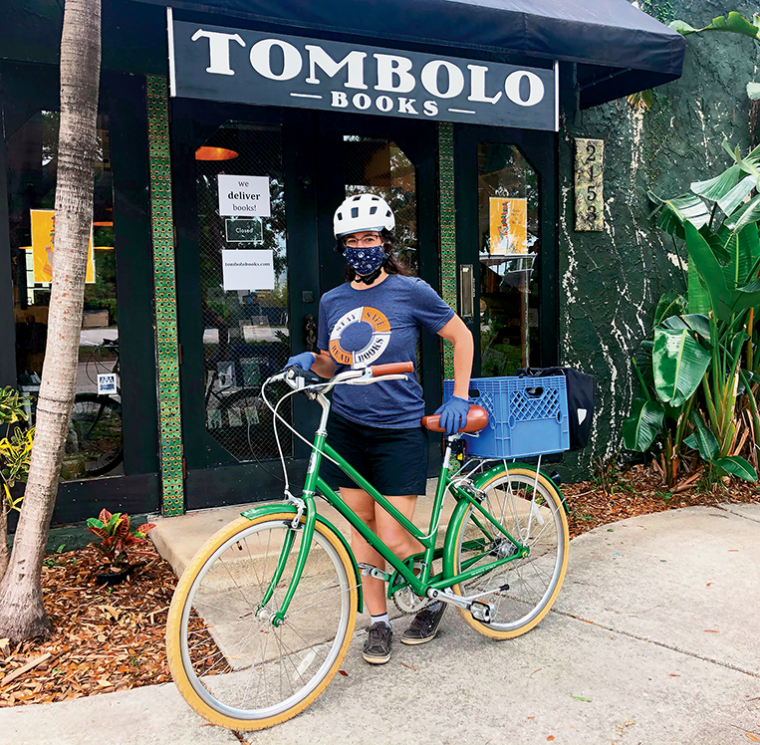 This spring, as stay-at-home orders swept the country and many such bookstores faced an uncertain financial future, best-selling novelist James Patterson partnered with the American Booksellers Association (ABA) and the Book Industry Charitable Foundation to launch Save Indie Bookstores, a campaign to support shops affected by the pandemic. The initiative, which began in early April, aimed to raise funds for direct grants to help stores stay solvent through the crisis. Reese's Book Club, a virtual book group run by actor and producer Reese Witherspoon, championed the campaign; as part of the initiative's rollout, the organization posted a video of Patterson on its Instagram channel—an account that reaches more than 1.6 million followers—publicizing Patterson's personal donation of $500,000. (The donation is not Patterson's first act of support for independent bookstores; since 2015 the author has given annual "holiday bonuses" totaling $1.35 million to hardworking booksellers at shops nationwide.) Author Rick Riordan, with his wife, Becky Riordan, also pledged to match donor contributions up to $100,000. By May 5, Save Indie Bookstores had raised $1,239,595, to be disbursed to all eligible bookstores that applied for grant funding. Privately owned businesses with a physical address in the United States or its territories, and that lost at least 50 percent of their sales and/or net income between March 15 and May 15, as compared with the same period last year, were eligible. The ABA says nearly one thousand shops will receive grants of at least $725 each.
Save Indie Bookstores is premised partially on the reality that many booksellers who closed their shops' doors in response to the pandemic may never reopen them. "Given the razor-thin margins these stores operate on, you can imagine how devastating it is to be closed to the public for weeks and weeks," says Allison K Hill, who became CEO of the ABA earlier this year, after working for over two decades as an independent bookseller. In addition to operating on slim profit margins, the indie bookselling industry has long faced fierce competition from corporate franchises and screen-based technologies. Still, local bookstores have gone through something of a resurgence in recent years. As e-book sales have fallen, and big chains have shuttered (like Borders) or been bought out (like Barnes & Noble), many indie bookstores have seen a sales growth over the past decade thanks to carefully curated shelves and community events and outreach. Last year the ABA reported its highest membership since 2009. Now the pandemic puts at risk not only booksellers' individual businesses, but also the heartening broader uptick to which their hard work has contributed.
Greenlight Books in Brooklyn, New York, which had its strongest year in 2019, sent in an application for funding in April. "We had to lay off about three-quarters of our staff, which was utterly horrible," says Jessica Stockton Bagnulo, who opened the store with co-owner Rebecca Fitting in 2009. Through the ABA's e-commerce platform, IndieCommerce, Greenlight switched to online-only sales when New York City imposed stay-at-home orders; like many bookstores it also virtually hosted many of its scheduled readings and author interviews via Zoom. Stockton Bagnulo hopes federal aid and a grant from Save Indie Bookstores will allow Greenlight to eventually hire back all its staff and "reorganize very quickly."
Second Star to the Right bookstore in Denver also applied for a grant. Before the spread of the coronavirus, the shop's owners were finalizing plans to double the size of the store, adding a café and a new event space; since its closure in late March, they have started curbside pickup, adopted a new online business model, launched a GoFundMe campaign to offset staffing and occupancy costs, and begun hosting virtual story hours with authors. Britt Margit Hopkins, the store's marketing and publicity manager, says that, even from afar, each staff member of Second Star to the Right is passionate about their work and strives to be "a good friend on the other side of the screen that continues to give back to their community, day after day."
What the pandemic makes clear, ironically, is the abiding necessity of books, as well as the ineffable value of physical community. The local bookselling industry is facing an unprecedented trial at the very moment its services feel most starkly indispensable. Online conglomerates simply can't meet the needs of an individual community the way an indie bookstore can; they can't deliver books to elderly neighbors by bicycle, like Alsace Walentine, co-owner of Tombolo Books in St. Petersburg, Florida, has done, or offer a book recommendation hotline over the phone, like Deep Vellum Books in Dallas. "Indie bookstores keep jobs and taxes in their communities," says Hill. "They also have passionate, knowledgeable booksellers who love reading and understand that bookselling transcends retail, that it's about relationships and connection." 
Maggie Millner is a poet, a 2019–2020 Stadler Fellow at Bucknell University, and a senior editor of the Yale Review. Previously she served as Poets & Writers Magazine's Diana and Simon Raab Editorial Fellow.