Submissions are currently open for the Mark Fischer Poetry Prize. A prize of $1,000 will be given for a single poem written by a poet residing in the western United States that "best exhibit[s] the qualities of originality, novelty, complex meaning, linguistic skill, and wit." Jack Mueller will judge. The winner will be honored in a ceremony during the Telluride Literary Arts Festival in Telluride, Colorado, on May 16.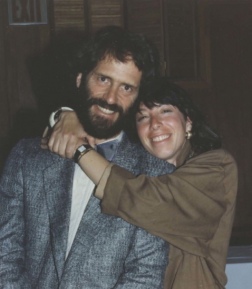 Submit a poem of any length with the required entry form and a $6 entry fee by April 15. E-mail submissions are preferred, but writers may submit via postal mail to Telluride Institute PO Box 1770, Telluride, CO 81435. Multiple submissions are accepted. Poems of any length, form, and content will be considered. Visit the website for complete guidelines.
Now in its eighteenth year, the Mark Fischer Poetry Prize is cosponsored by San Miguel County Commissioner Elaine Fischer and San Miguel County Poet Laureate Peter Waldor. The prize pays tribute to the late Mark Fischer, a "much-loved poet, lawyer, skier, and raconteur." The prize is hosted through a partnership with the Telluride Institute's Talking Gourds poetry program, the Wilkinson Library, the Telluride Arts District, Ah Haa School for the Arts, and Arroyo's Telluride. Art Goodtimes, director of Talking Gourds, said in a press release: "We're pleased to be able to honor Mark's memory with a contest that benefits Western poets." For more information about the prize, e-mail Art Goodtimes.
Photo: Mark and Elaine Fischer