Submissions are currently open for the inaugural Payton James Freeman Essay Prize, cosponsored by the Freeman family and Drake University's English department. The prize will be given for an essay on a theme. The winner will receive $500 and publication in the Rumpus, and will be invited to read at Drake University in Des Moines in February 2015.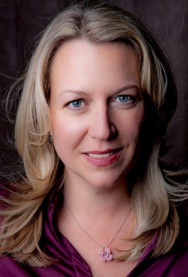 Using the online submission system, submit an essay of up to 3,500 words on the subject "After the Unhappy Ending" by September 30. There is no entry fee. The students and faculty of Drake University will select the finalists; Cheryl Strayed will choose the winner. The winner and finalists will be announced in December 2014.
The Freeman family established the award to honor their son Payton James Freeman—who died at the age of five from the genetic disease Spinal Muscular Atrophy—and to raise awareness about the disease.
Judge Cheryl Strayed is the author of the popular memoir Wild (Knopf, 2012), the novel Torch (Houghton Mifflin Harcourt, 2006), and Tiny Beautiful Things (Knopf, 2012), a collection of pieces from Strayed's advice column for the Rumpus, Dear Sugar.
Photo: Cheryl Strayed (Joni Kabana)