Louise Glück and Edward Hirsch and are among the ten longlisted finalists for the 2014 National Book Award in Poetry, which were announced this morning. Hirsch is nominated for his most recent book, Gabriel (Knopf), an elegy for his son, who died at the age of twenty-two. Glück makes the list for her twelfth collection, Faithful and Virtuous Night, published this month by Farrar, Straus and Giroux.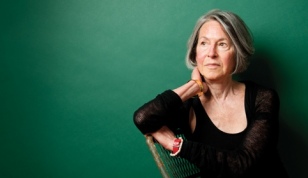 The seven other books competing for the $10,000 prize include Collected Poems (Knopf) by Mark Strand, Roget's Illusion (G.P. Putnam's Sons) by Linda Bierds, A Several World (Nightboat) by Brian Blanchfield, Second Childhood (Graywolf) by Fanny Howe, This Blue (FSG) by Maureen N. McLane, The Feel Trio (Letter Machine Editions) by Fred Moten, Citizen: An American Lyric (Graywolf) by Claudia Rankine, and The Road to Emmaus (FSG) by Spencer Reece. Both Glück and Strand have served as poet laureate of the United States and have won Pulitzer Prizes. Earlier this year, Rankine recieved the $50,000 Jackson Prize from Poets & Writers, Inc.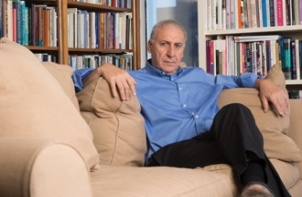 Five shortlisted finalists will be announced on October 15. The longlist for young people's literature was announced yesterday, and the longlists for fiction and nonfiction will be announced in the next two days. Winners in each category will be announced at the National Book Foundation's annual awards ceremony in New York City on November 19.
The judges for this year's poetry prize are Eileen Myles, Katie Peterson, Rowan Ricardo Phillips, Paisley Rekdal, and Robert Polito. The panel considered more than two hundred submissions. Books written by U.S. poets and published in the United States between December 1, 2013, and November 30, 2014, are eligible for this year's awards.
To read conversations with both Edward Hirsch and Louise Glück, read the current issue of Poets & Writers Magazine. Watch a video of Hirsch speaking as part of a panel on Why We Write at the most recent Poets & Writers Live event in New York City.
Photos: Glück (Webb Chappell), Hirsch (Tony Gale)