At a ceremony Thursday night in New York City, the winners of the 2014 National Book Awards were announced. The awards, now in their sixty-fifth year, are given annually for books published in the previous year in the categories of poetry, fiction, nonfiction, and young people's literature.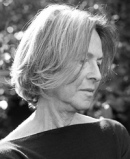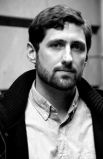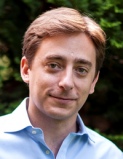 Louise Glück won the award in poetry for her collection Faithful and Virtuous Night (Farrar, Straus and Giroux). Phil Klay won the award in fiction for his debut short story collection, Redeployment (Penguin). Evan Osnos won the award in nonfiction for Age of Ambition: Chasing Fortune, Truth, and Faith in the New China (Farrar, Straus and Giroux), and Jacqueline Woodson took the award in young people's literature for Brown Girl Dreaming (Nancy Paulsen Books). Each winner receives $10,000.
The finalists in poetry were Fanny Howe, Maureen N. McLane, Fred Moten, and Claudia Rankine. The fiction finalists were Rabih Alameddine, Anthony Doerr, Emily St. John Mandel, and Marilynne Robinson. Read a complete list of finalists here, as well as the longlists from which they were chosen.
Earlier in the evening's programming, the National Book Foundation awarded Kyle Zimmer, founder of the Washington, D.C.–based children's literacy nonprofit First Book, with the 2014 Literarian Award, given for outstanding service to the literary community.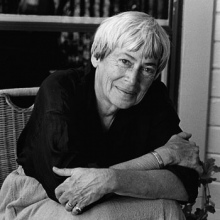 Legendary science fiction and fantasy author Ursula K. Le Guin, meanwhile, received the foundation's annual Medal for Distinguished Contribution to American Letters. "Ursula Le Guin has shown how great writing will obliterate the antiquated—and never really valid—line between popular and literary art," said Harold Augenbaum, the executive director of the National Book Foundation, in a statement. "Her influence will be felt for decades to come."
In receiving the award, which was presented at the ceremony by Neil Gaiman, Le Guin spoke of the importance of writing in a capitalist society, in which books are often considered commodities rather than works of art. She called upon writers to harness their art as tools of resistance and change: "The profit motive is often at odds with the aim of art…" she said. "The name of our beautiful reward is not profit, it is freedom."
Top: Glück, Klay, Osnos, Woodson. Bottom: Le Guin.