Submissions are currently open for University of Utah Press's Agha Shahid Ali Poetry Prize. The annual prize, which includes $1,500 and publication by University of Utah Press, is given for a poetry collection. The winner will also receive travel and lodging expenses and an additional $500 to give a reading at the University of Utah in Salt Lake City. Linda Bierds will judge.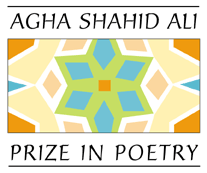 Submit a manuscript of 48 to 100 pages with a $25 entry fee by April 15. Submissions can be made through Submittable, or via postal mail to University of Utah Press, c/o The Agha Shahid Ali Prize in Poetry, J. Willard Marriott Library, 295 South 1500 East, Suite 5400, Salt Lake City, UT 84112.
Established in 2003, the Agha Shahid Ali Poetry Prize honors the poet Agha Shahid Ali (1949–2001). Ali taught at the University of Utah and published several poetry collections including Rooms Are Never Finished (Norton, 2001) and Call Me Ishmael Tonight: A Book of Ghazals (Norton, 2003). Recent winners of the prize include Sara Wallace for The Rival, Kara Candito for Spectator, and Mark Jay Brewin Jr. for Scrap Iron.
Judge Linda Bierds has published nine poetry collections, most recently Roget's Illusion (Putnam, 2014). In Bierds's 2009 interview with the Atlantic, Sarah Cohen describes the poet's work as "distinguished by a precise and musical voice, a passionate eye for detail, and a distinctive, decades-long exploration of the lives and voices of well-known artists, scientists, and historical figures." Bierds has judged several contests in the past; she selected Jonathan Thirkield as the winner of the 2008 Walt Whitman Poetry Award, and Anna Marie Craighead-Kintis as the winner of the 2012 Bellingham Review 49th Parallel Poetry Award.