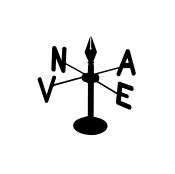 Genres Published:
Poetry, Fiction, Creative Nonfiction
Accepts Unsolicited Submissions:
Accepts Simultaneous Submissions:
Editorial Focus
VAINE is an online literary and arts magazine for and by emerging artists and writers.
The focus of our issues are on topical themes (such as Covid, the Environment, mental health etc). Contributors are also welcome to present work about any relevant current events. 
We aim to give a voice and a start to emerging writers and artists who may not have been published previously.
We publish poetry, short fiction, features writing (independent journalism/interviews etc.) and art. 
Tips From the Editor
Please read our submission guidelines carefully before submitting. These can be found on our website. We only accept submissions via email.
We are unlikely to publish material that is not relevant to the issue's theme and/or current events
Contact Information
Dominic Thomas, Editor in Chief
Last updated: Mar 15, 2021