See writers who are published in this journal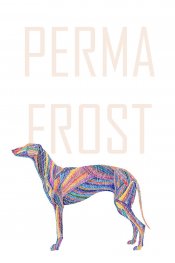 Genres Published:
Poetry, Fiction, Creative Nonfiction
Formats:
Web, E-publication, Print
Accepts Electronic Submissions:
Accepts Simultaneous Submissions:
Accepts Unsolicited Submissions:
Editorial Focus
Permafrost, the farthest north literary journal for writing and the arts, publishes original work in all genres, including fiction, poetry, and creative nonfiction. Our journal, which is published annually, also includes interviews of prominent authors, original artwork, and publication of our various contest winners. Affiliated with the University of Alaska Fairbanks, Permafrost reads for innovative and imaginative work from September through March.
Contact Information
Jaclyn Bergamino, Editor in Chief
University of Alaska Fairbanks
Last updated: Feb 17, 2017