See writers who are published in this journal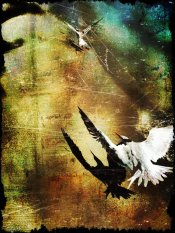 Genres Published:
Poetry, Fiction, Creative Nonfiction
Accepts Unsolicited Submissions:
Accepts Simultaneous Submissions:
Editorial Focus
Gulf Stream Magazine, started in 1989, is a national literary magazine published by The Creative Writing Program at Florida International University. It is a bi-annual online journal dedicated to publishing great fiction, nonfiction, poetry, and visual art. It also publishes first-book reviews and interviews.
Tips From the Editor
We read submissions from June 1st to November 3rd and November 4th through March 1st. Please only send work during these reading periods. We do not read paper submissions. Submit one short story, one creative nonfiction piece or up to five poems.
Contact Information
Paul Christiansen, Editor-in-Chief
Gulf Stream Magazine / English Department
Last updated: Mar 21, 2023