See writers who are published in this journal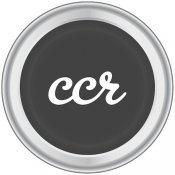 Genres Published:
Poetry, Fiction, Creative Nonfiction
Accepts Unsolicited Submissions:
Accepts Simultaneous Submissions:
Issue Price:
$12 single current issue, $7 single back issue
Subscription Price:
http://www.creamcityreview.org/subscribe/
Editorial Focus
Cream City Review is Milwaukee's leading literary journal devoted to publishing memorable and energetic pieces that push the boundaries of writing.  Continually seeking to explore the relationship between form and content, Cream City Review features fiction, poetry, creative non-fiction, visual art, reviews of contemporary literature and author interviews. Published biannually, Cream City Review is a volunteer-based, non-profit journal which has attracted readers and submissions from around the world.
Tips From the Editor
Do: submit online. Submissions are only accepted via our online submission management system. Submissions via mail or email will be discarded without response. Do not: capitalize the name of our journal!
Contact Information
University of Wisconsin–Milwaukee
Last updated: Mar 03, 2023